Spotlight: CXO movement this week (Sept 16-Sept 22)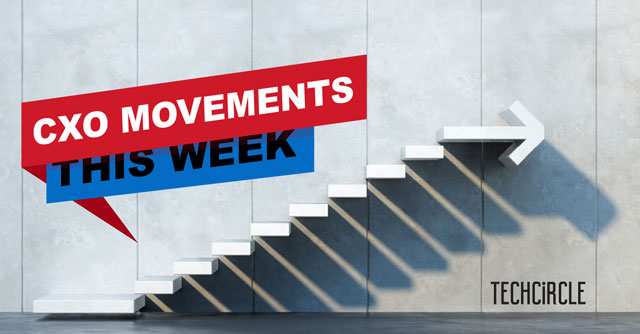 The week (September 16-22) was buzzing with several CXO movements in the tech industry with some of the major appointments in key business positions. IT firms like Microsoft, Wipro, CtrlS and Pure Storage made important new appointments, while non-tech firms like IDBI Bank and Continental hired senior technologists to lead thier operations. Tech movements also happened in educational institutes like Indian Institute of Technology (IIT)-Kanpur. Here's the roundup:
Wipro CFO Jatin Pravinchandra Dalal steps down, Aparna Iyer takes over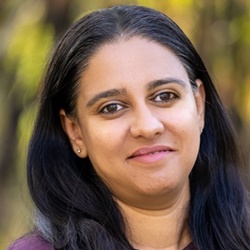 Indian IT services firm Wipro announced on Thursday that Jatin Pravinchandra Dalal has resigned as chief financial officer (CFO) of the company. He will be replaced by Aparna C Iyer, who will report to chief executive officer and managing director of Wipro Thierry Delaporte and will join the Wipro Executive Board, the company said in a regulatory filing on Thursday. Dalal, is stepping down as CFO to explore other career opportunities, the company said. Iyer, a chartered accountant (CA) and a gold medallist of the CA 2002 batch, joined Wipro in April 2003. Over her 20 years with Wipro, she has held several finance roles, including internal audit, business finance planning and investor relations, and, most recently, senior vice president and CFO of Wipro FullStride Cloud. Dalal, who is also a qualified CA and a chartered financial analyst, joined Wipro in 2002 and has worked in diverse roles in Finance, became the president and CFO in 2015. Prior to this role, he served as CFO of Wipro's Global IT Business. (Read more)

Microsoft's Panos Panay steps down, India-born Pavan Davuluri to get new role
Tech giant Microsoft's chief product officer, Panos Panay, who was in charge of heading Microsoft's Surface brand, had stepped down from the role. Panay, who's quit the Redmond giant after nearly two decades, played a pivotal role in the creation of the Surface line of computers and oversaw the launch of the Windows 11 operating system. Panay is being hired by Amazon.com to run the unit responsible for the firm's Alexa and Echo products, replacing David Limp, the unit's current chief who announced his retirement last month. Meanwhile, India-born Pavan Davuluri, another long-term executive of Microsoft is reportedly getting a new leadership role. Davuluri, who did his graduation from the Indian Institute of Technology (IIT) Madras and then went on to pursue a Master of Science degree at the University of Maryland in the United States in 1999, said in his LinkedIn page, he has been a part of Microsoft since the start of his career by joining the company as a Reliability Component Manager in 2001. Davuluri has held various positions at Microsoft, his most recent role prior to this promotion being Corporate Vice President in August 2021, overseeing Windows Silicon and Systems Integration. (Read more)
Vijayaraj S joins Continental as head of cybersecurity and privacy for mobile robots

German vehicle manufacturing company, Continental, announced the appointment of Vijayaraj S. as its new head of cybersecurity and privacy for autonomous mobile robots based out of Singapore. In his new role, Vijayaraj will be leading cyber risk management, cyber policy, threat and vulnerability management, cyber threat intelligence and hunting, and other cybersecurity strategies for Continental's autonomous mobile robots division. He holds various cyber accreditations to his name, such as the Certified Ethical Hacker (CEH), Certified Threat Intelligence Analyst (CTIA), and SAFe4 Agilist certifications. Vijayaraj has worked with Continental in various engineering and security roles for the last seven years in Singapore. Prior to this, he has also worked with various big firms such as Bosch, Indus Scientific, Tismo Technology Solutions, and Degree Controls in India.
CtrlS Datacenters appoints IIT-Delhi alumnus Mohit Pande as CFO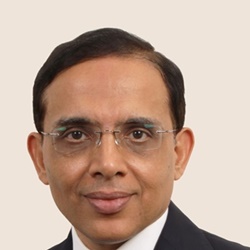 CtrlS Datacenters Ltd, a homegrown data centre company, has announced the appointment of technology veteran Mohit Pande as its Chief Financial Officer (CFO). Pande comes with over two decades-year experience in the investment banking industry, and worked at the Deutsche Bank and Jefferies' various leadership positions, both in the US and India. In his new role, he will be leading the finance and corporate development functions at CtrlS and will be responsible for expanding the company's growth across India and international markets in a profitable and sustainable way. An engineer from Indian Institute of Technology (IIT) Delhi and a business management degree from Wharton University, U.S, Pande comes with a successful track record of advising Indian and global clients on M&A and IPO transactions and raising finances for high-growth companies. (Read more)

SailPoint appoints its first managing director in India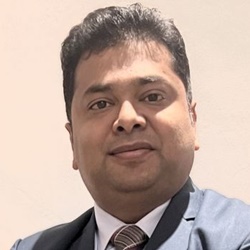 SailPoint Technologies, a US-based enterprise identity security, announced the appointment of Abhishek Gupta as its first managing director in India. Gupta brings over 20 years of experience to the role. He was most recently regional vice president-enterprise at Zscaler India & SAARC where he focused on strategic leadership and drove customer acquisition. Prior to that, he held various leadership roles at Gartner, heading the sales function for CIO and CEO Advisory across industries in North and East India. (Read more)
Pure Storage names Nathan Hall vice president of APJ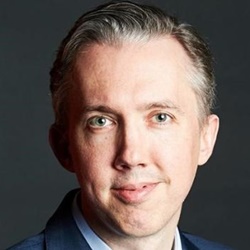 American technology company Pure Storage has appointed Nathan Hall as vice president of Asia Pacific and Japan (APJ) region. Based in Singapore, Hall will oversee sales and drive business results for Pure Storage and its customers in the region. Prior to his new role, Hall served as Pure Storage's vice president of worldwide systems engineering, where he led the company's global pre-sales engineering team. With over five years of experience at Pure Storage, Hall is known for his technical leadership and business acumen in the enterprise space. (Read more)
IIT-K director appointed as Centre's science and tech department secretary
Abhay Karandikar, director of the Indian Institute of Technology (IIT)-Kanpur has been appointed the secretary of the Centre's science and technology department. Secretary of the biotechnology department under the central government, Rajesh Gokhale was until now, handling the additional charge of the position after the previous DST secretary left the post before tenure ended, on personal grounds. Karandikar joined IITK as the director in 2018. Before that, he worked at IIT Bombay for over 26 years in positions like head of the electric engineering department, head of computer centre, and professor in charge of the institute's research park. (Read more)

Vivek Zakarde joins IDBI Bank as GM-IT and head of analytics
Vivek Zakarde has joined IDBI Bank Ltd as the General Manager IT and Head of Analytics. Known for his proficiency in big data, AI, and data science, Zakarde has built and led successful data science, data engineering, and BI teams throughout his career. Prior to joining IDBI Bank,he served as the Senior Vice President of Analytics at IndusInd Bank and held leadership roles in data engineering, data science, and business intelligence at renowned tech companies, including India Infoline Group, Reliance General Insurance Ltd, EXL Services, and WNS. His global experience includes collaborating with esteemed clients such as British Gas (UK), Ford Motors (US), Suncorp Bank (Australia), and TORM Shipping (Denmark).
---