Reshaping user experience with software defined vehicles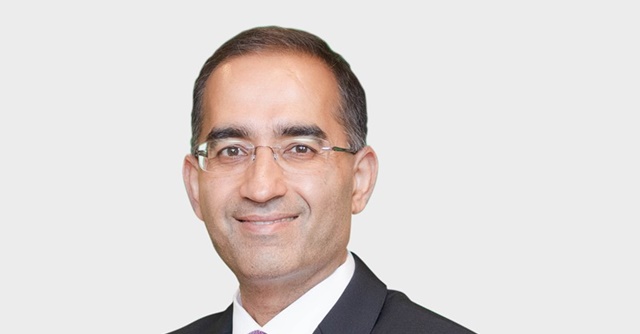 We stand on the cusp of what is perhaps the most significant revolution in personal transportation in a century. A brave new world, in which automobiles are no longer static mechanical entities but dynamic software-centric ecosystems, will soon be within our grasp. Software Defined Vehicles (SDVs) can be viewed as the automotive equivalent to smartphones – gaining new features and expanded functionality through recurrent software updates. Transcending the barriers of their factory-born specifications, SDVs emerge as intelligent machines on wheels, adapting in real-time to the environments they navigate.
The global market value for SDVs is projected to surpass $210 billion by 2032 — a breathtaking prediction that underscores the immense value that both the industry and consumers recognize in this segment. With a confluence of cutting-edge software and new-age automotive engineering, the stage is set for a new paradigm of user-centric hyperconnectivity.
Reinventing the automotive experience

In the midst of the automotive sector's ongoing evolution, a few significant trends become evident. Rapid technological advancements in the space are mirrored by the growing complexity of modern vehicles, which necessitate a deeper understanding of the intricate interplay between various components, including software systems, sensors and safety features. Increasing consumer demand for customization provides a strong impetus to automobile manufacturers to develop flexible platforms that enable vehicles to be tailored to user's unique requirements. This desire for customization is just one facet of a broader shift in consumer behavior, characterized by a preference for end-to-end mobility solutions over the conventional concept of 'car ownership'. A dynamic regulatory landscape is another key factor that the sector needs to take into account, ensuring compliance with evolving regulations around environmental, safety standards, as well as data privacy.
SDVs have emerged as the answer to many of the aforementioned challenges. The convergence of engineering and technology services in SDVs offers significant benefits like improving road safety, lowering emissions and reducing traffic congestion. The interplay of cameras, radar, LiDAR (Light Detection & Ranging) and edge management frameworks enable SDVs to collect and process data from their environments to make real-time decisions about key functions such as steering, acceleration and braking. Through data analysis across multiple sensors, SDVs optimize safety and efficiency, while elevating the overall driving experience. Moreover, the incorporation of AI/ML further bolsters the capabilities of SDVs, empowering the vehicles to continuously adapt to changing conditions and enhance performance over time by learning from past experiences. The use of electric or hybrid powertrains in SDVs can significantly reduce greenhouse emissions, contributing to a smarter and more sustainable tomorrow. As SDVs continue to advance and become more widely adopted, they have the potential to revolutionize the way we move and interact with our transportation systems. The benefits of SDVs are not only limited to personal transportation, but also extend to the commercial sector, with potential applications in logistics and delivery services. The future of transportation is exciting, and SDVs are at the forefront of this transformation.
In stark contrast to conventional vehicles, which require physical modifications of their behavior or output, SDVs offer the possibility of customization through frictionless, over-the-air software updates. This enables swift adaptation of vehicles to comply with periodic regulatory changes around emissions control and safety protocols. Seamless Internet connectivity also facilitates real-time data sharing, including with other vehicles, further enriching user experience through imbuing the SDV with a high degree of automation.

The Path Forward
Beyond redefining personal mobility, SDVs potentially represent a sea change in how society views transportation. The road ahead holds vast vistas of possibility, such as the integration of SDVs with smart city infrastructure. Consider, for instance, an urban environment in which every vehicle, traffic signal and even the roads are in constant communication. SDVs can leverage real-time data exchanges and connectivity to make this a reality, optimizing traffic flow, reducing congestion, and elevating overall transportation efficiency.
Additional enhancements to learning algorithms will enable SDVs to offer an even wider range of personalization options to customers, allowing a greater degree of customization of their driving experience through intuitive interfaces, adaptive settings and tailored features that align with their specified requirements.

Moreover, SDVs also provide a fillip to sustainability efforts — a critical factor for automobile manufacturers to consider in their endeavor to engage with an increasingly more environmentally-conscious consumer base. The growing demand for EVs perfectly complements the rise of SDVs, with electrical platforms being a natural fit for software-driven systems. Optimized driving patterns and reduced traffic congestion due to SDVs also significantly contribute to reduced carbon footprints at both an individual and a community level.
The outlook for SDVs certainly looks bright. The optimism around these vehicles, however, needs to be tempered by an acknowledgement of the challenges and potential roadblocks that lie ahead. The automotive sector will need to navigate regulatory challenges, concerns around cybersecurity, and the ethical implications of AI-driven decision-making in critical situations. Through effectively addressing these challenges, the sector will be well-positioned to harvest the benefits of the unparalleled opportunities that SDVs offer, in terms of market differentiation, enhanced user experiences, and unlocking new revenue streams. Sustained innovation in the space, driven by collaborative public and private participation, will provide the bedrock for a new mobility paradigm.

Amit Chadha
---
Amit Chadha is CEO and Managing Director, L&T Technology Services (LTTS).
---