TLabs-incubated mobile wallet app HapPay is launched; will it add value to P2P transactions?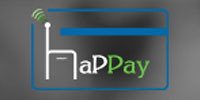 VA Tech Ventures Pvt Ltd, a tech startup incubated at TLabs which is run by Times Internet Ltd, has unveiled its operator-agnostic mobile wallet app called HapPay. The Android app was in beta for the last two weeks, co-founder Varun Rathi told Techcircle.in.
"It is the PayPal for mobile users. You only need to select your payee from the contact list (assuming his/her number is there, otherwise it can be added), enter the amount and send the money with a single click," said Rathi.
Although it is a free app, one must register to use it. However, registration does not require bank account integration. After registration/sign-up, one can transfer the money to another mobile phone using net banking, debit/credit card or HapPay recharge coupons (which are not available as of now). Simply put, HapPay links the app to a phone's SIM, enabling P2P transactions, which means a user can easily send money to friends/other people. One can also send money to any bank account (cash out), pay split bills to meet shared expenses with friends, recharge mobile/DTH and buy deals and gifts from app partners. The startup has partnered with RBI-certified ZipCash for the wallet.

"Since HapPay is a semi-closed wallet, users can cash out their money only into a bank account and not at retail stores," explained Rathi.
"Right now, you can either make cash payment or pay a person through net banking, both of which could be cumbersome. This is where HapPay makes life easier," he added.
The startup currently targets college students and young professionals, and its monetisation model is also in place. It charges users when they cash out the money to their bank accounts and merchants are also charged transaction fees. In a bid to popularise the app, the company is planning marketing campaigns and events at Delhi University.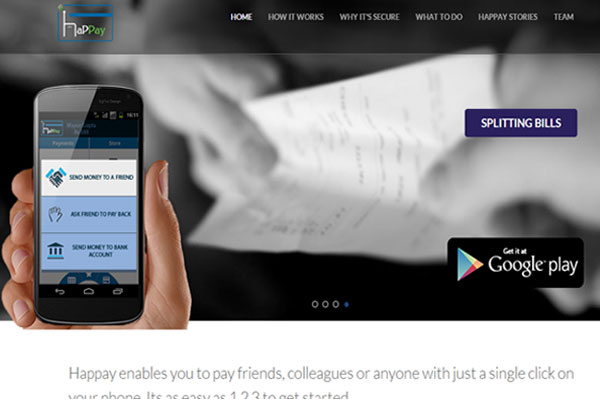 The startup is part of TLab's third accelerator programme, which started in March this year. It is co-founded by Rathi and Anshul Rai. Both were batchmates (2010) at IIT Kharagpur.
Of late, mobile wallets seem to be catching on. Only recently, Gurgaon-based payments solutions provider Oxigen Services India Pvt Ltd tied up with the National Payment Corporation of India (NPCI) to introduce OxiCash, an instant money transfer service for the unbanked people. In February last year, key telecom player Airtel launched Airtel Money, which facilitates P2P transactions via feature phones and charges fees for select services.

---