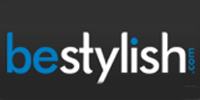 Smile Group's online shoe store Bestylish.com has pivoted from being an e-tailer itself to a platform which helps other e-com ventures as well as offline retailers. As part of the first leg of the business restructuring, it has moved from being an inventory led shoe e-tailer to a marketplace for shoes, slippers and sandals.
What this basically means is that the company is no longer holding inventory, and instead is sourcing products directly from offline manufacturers to sell it on the site. It is also supplying the products to other e-commerce companies and online marketplaces like eBay, Tradus and Naaptol, among others, as well as offline retailers.
"We are now like a technology highway that connects suppliers on one end with e-commerce companies on the other end. The last inventory we bought was in March 2013 and the pivot was completed in May this year," said Abhishek Lal, co-founder, BeStylish. "Our vision is to power every second shoe that is sold in the e-commerce space," he added.
Gurgaon-based group company Smile Sales had launched BeStylish in 2011. At the time, the store was offering international, high street and regular shoe-brands, including Woodland, Adidas, Buckaroo, Nike, Adams, Provogue, Franco Leone, PlayBoy, ID and Numero Uno.
Smile Group had roped in Shailen Amin, the then CFO at market research firm Millward Brown (a WPP Group company), as the CEO and co-founder of BeStylish. Amin was responsible for Africa, Middle East and Asia Pacific at Millward Brown. The other co-founder for Bestylish.com was Lal, who was previously buying and logistics head for Intersport Middle East.
According to Lal, the majority share of the Indian shoe market comes from non-branded products, and hence the company has shifted its focus and is now concentrating only on the sweet spot in the Rs 1,000-2,000 range (for shoes) and the Rs 300-700 range (for sandals and slippers), where consumers are not very brand oriented.
To further sweeten the deal, the company is also offering a 100-day replacement guarantee on all products (at least that is what it claims), so that buyers don't shy away because of the unknown brand name. While you will find costlier products (including branded products) on the site as of now, it is only because the company is getting rid of the inventory that it already had. Going forward, it will only offer products from lesser known brands, becoming a discovery platform of sorts.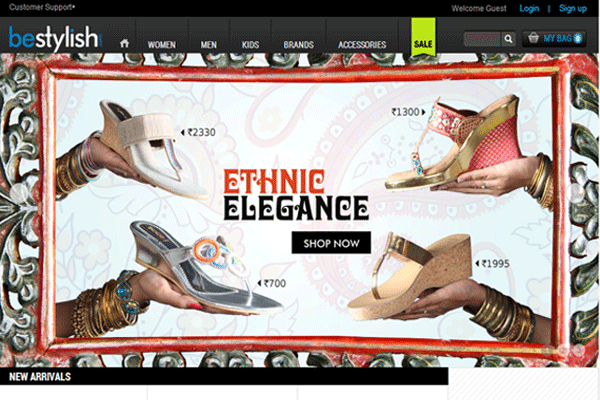 The BeStylish site currently has over 5,000 SKUs, of which over 50 per cent come from its own private label brands Fermani (for men), Aria and Joos (for women). Note that even for own private label brands, the company does not hold inventory, rather gets the products manufactured by others. The company also changes 30 per cent of its inventory on a 7-15 day basis, by removing the ones that are not selling, and adding new ones. As of now, the per cent share of revenues from products sold on BeStylish in comparison to and the ones sold via other e-commerce stores is 65:35. "We want to reverse this ratio by the end of 2013," said Lal.
In June 2012, it received an undisclosed amount in funding from ru-Net Holdings, one of the largest internet and technology investors in Russia which entered the Indian market by investing in BeStylish and Freecultr, an e-com venture offering its own apparels brand online. The company later quietly launched its own label of footwear for women and men.
E-com pivots in India
Of late, many e-commerce sites have been pivoting from their original business models. These pivots include a complete change in the business model, addition of a new vertical or simply a tweak to the existing business model. In September 2011, Snapdeal.com started transitioning from being a pure online deals site to a full-fledged horizontal e-commerce company via a marketplace model.
Post this, a number of companies followed suit.
Flipkart Online Services Pvt Ltd, which runs Flipkart.com, finally made its marketplace official early last month.
BuyThePrice.com, an e-commerce site owned and operated by Hyderabad-based MyZingo eCommerce Service Pvt Ltd, did a Snapdeal and completely changed its business model from being a pure e-commerce site to a 100 per cent marketplace.
Paytm.com, a site that enables mobile, DTH and data card recharging online, also launched a bus ticketing service under the name Paytm Tickets.
MySmartPrice Web Technology Pvt Ltd, a Hyderabad-based startup that started Mysmartprice.com as a price comparison site for books, seeks to pivot from price comparison to product discovery platform, and for the same, has over the past two years morphed into a broader price comparison site for products across categories.
Bangalore-headquartered Seventymm Services Pvt Ltd, which started as an online DVD rental company almost eight years ago, switched to become an e-commerce site focused on movies. Recently, it pivoted to a pure-play e-commerce venture.
Ahmedabad-based e-commerce firm Infibeam.com quietly pivoted from being a pure-play e-commerce site to a hybrid venture. This means that apart from selling products on its own, it would also allow other vendors to sell the same products with same or different pricing.
GamesINC, a site owned and operated by Delhi-based startup Exit10 Marketing Pvt Ltd, pivoted from a platform to buy/sell pre-owned video games to a marketplace for pre-owned electronics products.
In some cases, the pivot was based on the realisation that running an inventory-led e-com venture was high on cash burn, shrinking venture capital funding in the business. Interestingly, Infibeam is one of a few e-com ventures which have not attracted any institutional funding to date.
(Edited by Joby Puthuparampil Johnson)
---