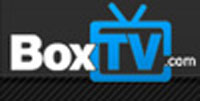 Times Internet's online video service BoxTV, which was launched earlier this year, claims to have reached the 250,000 registered users mark while getting around 8,000 new sign-ups a day. Talking to Techcircle.in, BoxTV business head Pandurang Nayak said that around 25 per cent of these users are paid customers.
"Till date, we have had more than 25 per cent users who are paying us at some point. As this is a monthly subscription service, there are people who drop off and other people who join in, and there are also people who re-join the service after a few weeks," he shared.
BoxTV enables users to watch a wide range of content – from movies to TV shows to short films. It also offers a large selection of regional content in Tamil, Telugu, Kannada, Marathi, Gujarati, Malayalam, Bhojpuri and Bengali. Part of its content is ad-supported and free for users, but it also offers ad-free, premium content. The company charges a monthly subscription fee of Rs 199 while users in the US and the UK need to pay $4.99 and £3.99, respectively.
The company claims more than 50 million views since launch and says that on an average, over 100,000 unique users are daily accessing the site. Users spend an average of 27 minutes per visit (data collated across a time period including IPL when people watched 3-hour long matches). When it was first launched, the site saw less than 100 hours of content consumption on a daily basis, but it has now gone up to 2,500 hours, said Nayak.
Asked about expansion plans, Nayak shared that on-site development is a continuous process but the company is looking at some new products/features as well. "We will come up with some new, not-yet-tried revenue models in August. And we will soon announce some new content partnerships and a couple of new sections," he added.
BoxTV operates in a competitive space with arch rivals like Spuul, Eros Now and BigFlix, as well as other small and niche players (read our comparison of these movie streaming apps here).
Nayak, however, feels BoxTV's advantage lies in the kind of content it is offering, which is more of Hollywood content, along with Indian stuff. "But the bigger threats are piracy and user-uploaded content that make it harder for us (and also for our competitors) to make meaningful, paid propositions to customers," he added.
(Edited by Sanghamitra Mandal)
---