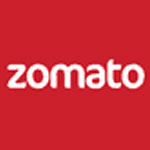 Gurgaon-based DC Foodiebay Online Services Pvt Ltd, which owns the popular restaurant and event-listing site Zomato, has partnered with toptable, a restaurant booking site, for bookings in the UK. As part of the deal, toptable will be the exclusive booking partner for the company in the country. Users can now check availability as well as make reservations at over 4,000 restaurants (that use toptable's service) in London, Manchester and Birmingham—the three cities where Zomato currently offers its services—using Zomato's platform.
They will also be able to view and avail deals offered by toptable from the dine-out section. Zomato claims that its site is getting around five lakh visits from London a month, whereas the total number of visitors (through mobile as well as web) has increased to over 15 million visitors per month, from 9 million users (around 66 per cent increase) as of January this year.
"This is the first such partnership for us, and we are open to similar partnerships in the future. We are also open to tying up with online delivery players as well, although nothing is in the pipeline as of now" said Pankaj Chaddah, co-founder Zomato.
When asked about whether we can see a similar partnership for India, Chaddah declined, adding, "There is nothing in the pipeline for India either for online restaurant booking or food-ordering. I don't think the Indian market is ready for online table reservations or ordering, and we haven't seen anyone implement it well. One needs to make sure the user experience is exceptional every time to be able to implement it successfully, but we haven't come across any player we can depend upon till now."
IIT-Delhi alumni and ex-Bain employees Deepinder Goyal (CEO) and Pankaj Chaddah set up Zomato in July 2008. Initially, it only catered to Delhi-NCR, but later expanded its services across India as well as abroad.
In February this year, Info Edge (India) Ltd, which runs the recruitment site Naukri.com and other classifieds such as matrimonial site Jeevansathi.com and real estate portal99acres.com, invested Rs 55 crore ($10.07 million) more in Zomato. The investment was made by acquiring ordinary shares of Zomato Media, and it took Info Edge's total investment in Zomato to Rs 86.06 crore. Info Edge's holding also rose to 57.9 per cent (from 48.5 per cent), making it the majority shareholder in the company now. The post-money valuation of Zomato stood at around $55 million.
Overall, Zomato generated revenues worth Rs 11.37 crore from operations in FY13, against Rs 2.04 crore in the previous year. The firm has three revenue channels—ads, event ticketing and restaurant booking. Ad revenues grew almost seven times, from Rs 1.59 crore in FY12 to Rs 10.88 crore in FY13. This represented 95.7 per cent of the total operational revenues of the firm.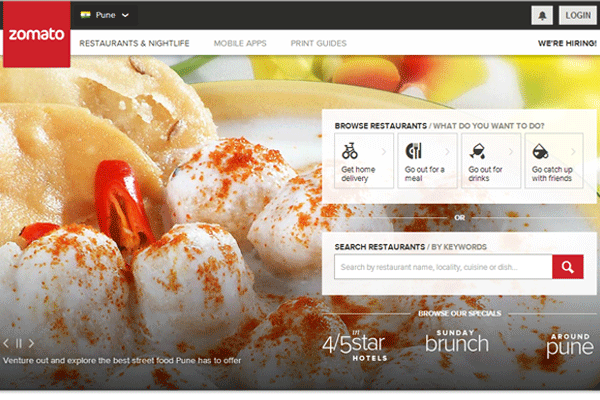 Zomato's expansion timeline
Sept 2012: The company forayed into the global market with the launch of a new section targeted at Dubai.
Nov 2012: Expanded to Sri Lanka with the launch of a new section targeted at Colombo.
Jan 2013: Expanded to Europe with the launch of a new section focusing on London.
Mar 2013: Entered Southeast Asia with the Philippines (launched a Manila section) as its first market.
April 2013: Expanded to South Africa with the launch of a new Johannesburg section.
July 2013: Entered New Zealand (Auckland and Wellington) and further expanded its presence in South Africa (Cape Town) and the UK (Manchester and Birmingham). Also came up with a Guwahati (Assam) section.
The company is now planning to foray into South America by launching a new section targeted at Brazil.
(Edited by Joby Puthuparampil Johnson)
---