Nintendo releasing new handheld game device, cheaper Wii U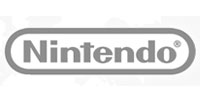 Japanese game maker Nintendo Co will launch a new and inexpensive handheld gaming device and offer a $50 price cut for its 32GB Wii U console in North America and Europe this holiday season in a bid to reverse weak sales and woo gamers back to its offerings.
Dubbed the "2DS" and priced at $129.99, the new addition to Nintendo's 3DS range will go on sale on October 12 and play 3DS and DS games with 2D graphics, as its name suggests.
Known for games with much-loved characters like "Mario" and "Zelda," Nintendo has been facing stiff competition from inexpensive or free mobile games on tablets and smartphones. This reflects an industry-wide trend where mobile games are eating into the market share of consoles and handheld devices.

With the "2DS," Nintendo hopes to attract new entrants in the handheld space who have not been able to afford variants of its 3DS systems, priced at $169.99 and $199.99, Reggie Fils-Aime, president of Nintendo of America said in an interview.
Some industry analysts have criticized Nintendo for not taking advantage of the rapid growth of games on iOS and Android mobile devices by keeping its game franchises limited to its own systems. Nintendo executives have said they believe that letting its other popular game characters like "Mario" roam on mobile devices would impair the company's hardware business in the long term.
By introducing the "2DS," Nintendo is going after "not just consumers who have necessarily a phone or tablet," and want a taste of Nintendo's game fare, "but all consumers, especially younger consumers," File-Aime said.

The "2DS "release will coincide with the launch of Nintendo's kids role-playing game "Pokemon X and Y."
Nintendo's prospects have dimmed since the launch of the Wii U console last November. After posting tepid sales -3.6 million Wii U units sold since launch to June 30 compared to 9.3 million units of its successor, the Wii - the game maker aims to sell 9 million consoles by next March by offering new games and reducing its price.
To boost Wii U sales, the company will sell its 32GB deluxe version for $299.99, down from $349.99 starting September 20, Fils-Aime said.

The eight month-old Wii U will face fierce competition from Sony Corp's PlayStation 4, priced at $399, and Microsoft Corp's Xbox One, priced at $499, which will hit store shelves in November. Both next-generation systems will come with cloud gaming technology that lets players stream games from remote servers and carry a host of exclusive games.
The company has also timed the release of games like "The Legend of Zelda: The Wind Waker HD" and "Super Mario 3D World" to reinforce its Wii U console, Fils-Aime said. Third-party titles include "Call Of Duty: Ghosts" by Activision Blizzard and "Assassin's Creed IV:Black Flag" by Ubisoft that will be released this holiday season.
"It's going to be these launches that are going to drive the business forward and we're certainly going to do a lot of marketing activity behind the price decline," Fils-Aime said.

Analysts say the three-decade-old Nintendo has an uphill climb as competitors like up-and-coming GungHo Online Entertainment post millions in sales per day with just one mobile title called "Puzzles & Dragons."
"One of our benefits is that our products tend to sell well over time versus this spike up and go away type of sales curve that other companies may have," Fils-Aime said.
---