HomeShop18 raises $14M afresh led by existing investor GS Shopping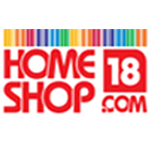 TV18 Shopping Network Ltd, the teleshopping and e-commerce arm of Network18 that runs under the HomeShop18 brand, has closed $14 million (Rs 87 crore) follow-on funding round with existing investors GS Home Shopping (GS), funds managed by OCP Asia Ltd (OCP Asia) and Network18.
GS is investing $11 million while OCP Asia and Network18 will invest the remaining amount. The transaction values HomeShop18 at $360 million (Rs 2,230 crore).

This comes six months after the firm raised fresh capital of $30 million (Rs 163 crore back then) from OCP Asia and Network18. OCP Asia and Network18 put in $15 million each. This transaction valued HomeShop18 at $330 million (Rs 1,790 crore).
Before that, the company raised over $100 million in multiple rounds from SAIF Partners, Network18, GS Shopping and OCP Asia, as per data collated by VCCEdge, the financial research platform of VCCircle. SAIF Partners, the earliest investor in the venture, did not participate in the latest funding round.
Network18 will remain the majority shareholder with 51 per cent stake in HomeShop18, post the latest funding.

GS is the third-largest home shopping company globally and the market leader in Korea.
HomeShop18 launched India's first 24-hour home shopping TV channel in 2008. Today, it sells products through internet (HomeShop18.com), as well as through TV shopping channel. It claims a customer base of 7.5 million and has a portfolio of more than 12 million SKUs across multiple product categories and a logistics reach of over 3,000 locations across India.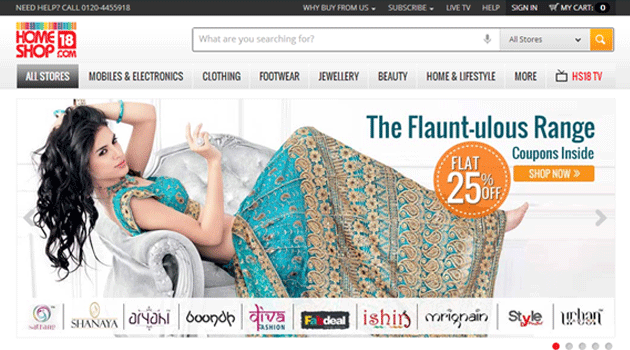 "This round marks an inflexion point for the business as the company rapidly moves towards profitability while continuing to scale up revenues," said Sundeep Malhotra, CEO, HomeShop18. Talking to Techcircle.in in January this year, Malhotra claimed that the firm is clocking 17,000 orders a day and one-third of the revenues is coming from the e-commerce section. He also its IPO should happen in two years.
BMR Advisors acted as transaction advisor to the company.
"We believe that HomeShop18 is well positioned to capitalise on the Indian consumer opportunity and we look forward to supporting the company with our global experience," said Huh Tae Soo, CEO and President, GS Home Shopping.

For the financial year ended March 2013, the digital commerce firm, which draws a chunk of its business from the home-shopping network and runs an e-commerce portal, saw acceleration in revenue growth with the turnover rising to Rs 225.4 crore. Its net loss rose further to Rs 120 crore from Rs 107 crore the previous year.
While some e-com firms have been facing dearth of capital required to sustain and survive in the market, the larger firms have managed to raise follow-on funding rounds from both existing investors as well as new backers.
Earlier this month, India's largest consumer e-commerce player Flipkart.com raised an additional $160 million (Rs 990 crore) in the fifth round of funding started in July this year, from new investors including Belgium-based Sofina, US-based Morgan Stanley Investment Management, Dragoneer Investment Group and Vulcan Capital (founded by Microsoft co-founder Paul Allen), along with participation from existing investor Tiger Global. This added to the $200 million funding in the first tranche of the same round early this year taking its total fund raising to over $440 million.

Online marketplace Snapdeal which scooped fresh funding from eBay among others early this year is also reportedly in talks to raise another $200 million from existing investor eBay, as well as SoftBank, a Japan-based telecommunications, internet and media conglomerate and a number of unnamed private equity investors.
Earlier this year, another front-runner in e-commerce segment, Myntra.com disclosed its $25 million funding round which happened last year; it raised funding from existing investors, including Tiger Global and Accel Partners. Another player, Yebhi.com raised $12 million in a bridge round from its existing investors.
(Edited by Joby Puthuparampil Johnson)

---