Airtel releasing Telugu movie on DTH platform the same day of its theatrical release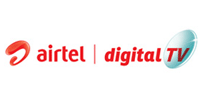 In a development which has implications for digital streaming of new movies, Airtel Digital TV, the DTH service arm of leading telecom operator Bharti Airtel, is releasing Telugu movie Minukumanna Minugurulu on the same day of its theatrical release.
According to the company, it is the first operator in the country offer such a value added service.
If successful it could open a big opportunity for other DTH firms as well as online video streaming sites such as BigFlix, ErosNow, BoxTV and others which currently offer movies much after they are released in the theatres. In that format they largely compete with DVD releases or TV channels showcasing the movies.

If first day shows on DTH, and in future online streaming sites, catches on it could make them a bigger competitor to theatres which bank on people looking to watch a new movie soon. TV channels showcase movies after a few weeks of its theatrical release.
The Telugu movie is releasing on Airtel DTH's Pay Per View (PPV) channel for five days starting January 24, 2014, making it an all new avenue for movie releases in the country. Priced at Rs 100 per day, the company claims that it will provide an unmatched picture quality and sound on MPEG4 DVB-S2 technology in the comfort of the customer's home.
Customers can book the movie by sending the SMS <BOOK 157> to 54325 from their registered mobile number, and can watch any or all of the eight shows of the movie airing on that particular day. Directed by Ayodhyakumar Krishnamsetty, the movie portrays the lives of 40 visually impaired and orphaned children and seeks to inspire people to contribute to improving the lives of the visually impaired.

Airtel is the latest DTH operator to get onto the bandwagon for showing latest movies to users. While no one has offered a movie on the same day as its theatrical release, Videocon d2h offers fairly recent Bollywood flicks on its 'd2h Cinema channel', for a fixed monthly cost. Tata Sky also has the 'Showcase movies on demand' offering.
(Edited by Joby Puthuparampil Johnson)
---