South Africa's Mxit launches instant messenger service in India to take on WhatsApp, others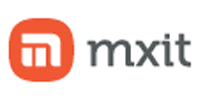 Mxit, South Africa's largest mobile social network, has launched its mobile instant messenger application in India. It will face fierce competition from market leader WhatsApp besides a host of others such as WeChat, Hike, Line and Talk.to.
Mxit's USP is that it is also available on Java platform which is embedded in many feature phones of Nokia and hence can reach a wider audience compared with many newer instant messengers which are primarily available for smartphones.
However, WhatsApp too is available on Java and so it's not going to be a cakewalk for Mxit. WhatsApp is by far the most used messenger application in India with over 30 million users.
Mxit is available on Java, Nokia, iOS, Android, Blackberry and Window phone operating systems, across more than 8,000 feature phones, smartphones and tablets.
"Presently, there is less competition in the feature phone space. And with 700 million of 900 million mobile users in India having normal phones, Mxit would be a major and innovative player in India, which is world's largest feature phone market," Sam Rufus Nallaraj, CEO of Mxit India Pvt Ltd, said.
The service, which is currently available in English and Hindi, will also be available in 10 different Indian languages, including Telugu in six months.
In September 2010, Mxit was launched in Kenya, the first country outside South Africa to have access to the full range of features.
Close to half of mobile internet users in South Africa are active on Mxit every month, the company claims. It boasts of 6.4 million users in its native country and has around 1 million users outside.
(Edited by Joby Puthuparampil Johnson)
Comment(s)