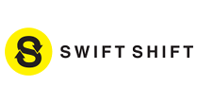 Indian Angel Network (IAN), a national network of angel investors that invests in startups and early-stage ventures, has invested an undisclosed amount in London-based workforce management tool SwiftShift, which has invented a software solution that allows companies to quickly fill short notice shifts using their own staff through SMS, email, and push notifications.
Founded by Dan Sandhu in 2012, SwiftShift developed an open shift management, regional staff bank creation and last minute availability tool. The solution leverages a mobile platform which includes SMS, email and push notifications.
The investment decision in SwiftShift was made following a pitching session in London organised by UK Trade and Investment (UKTI) as part of its strategy to target investment from high-growth markets such as India and China. A total of seven companies presented to the investors, and IAN is also in advanced talks with three other companies as of now.
The announcement, which is subject to due diligence, follows a reception for the IAN investor group at Number 10 (the British Prime Minister's Office) that was attended by the Prime Minister David Cameron, Vince Cable, Matthew Hancock and Minister for Government Policy Oliver Letwin.
"The UK consistently ranks in the top three places for global investors due, in part, to the dynamism and innovation of our startup companies. There is a wealth of British talent and potential that needs the right investment and bringing IAN to this country forms part of our efforts to ease access to finance for startups and attract foreign capital," said Letwin.
According to the UK government, Indian firms are now the fifth largest investors in the UK and more than 50 per cent of Indian investment into Europe goes to the UK.
"The UK is home to some of the best innovation and R&D in the world. We are delighted to have decided on our first UK investment and we believe that SwiftShift's product will be sold around the world," said Saurabh Srivastava, co-founder of IAN, who is leading this initiative.
Audit and tax advisory firm KPMG is supporting this initiative by becoming a corporate partner for the IAN network, which will see them provide support services for IAN in the UK.
IAN has already invested in startups in countries like the US, Canada, France, China (Hong Kong), Singapore and Sri Lanka besides India. It has a portfolio of more than 100 companies across multiple sectors like IT, mobile, healthcare and education, gaming, hospitality, semiconductor, and social media.
It had finished 2013 with 18 investments, averaging one deal every three weeks. In 2011, IAN had invested over $8 million in 11 startups and last year this amount increased to $11 million spread across 17 companies. The firm did not disclose the total amount invested in 2013. The sectors that IAN invested in included manufacturing, e-commerce, semiconductor, medical devices, social media, education, clean tech and mobile/telecom.
(Edited by Joby Puthuparampil Johnson)
---