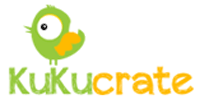 Kukucrate.com, an online platform that offered theme-based and hands-on learning projects for kids in the age group of 4-8 years, has shut down. According to the startup's founder Charu Agarwal, she was finding it hard to scale the business, which forced her to take the extreme step.
"We shut down the business in January this year, because of scaling up challenges. The growth was very slow and I was not willing to give that much time for growth," said Charu, who had started the company in January 2013. She holds a degree in computer science and had earlier worked for Microsoft in the US for 12 years.
Kukucrate basically offered a kit, which contained 3-5 projects, designed by experts and tested by kids. Customers got all necessary materials and instruction guides for the projects, which were based on specific themes such as farm, space or colour. Projects also included art & craft, science activities, imaginative plays and books.
The startup banked on four subscription models. The annual subscription amounted to Rs 9,600 while half-yearly subscription cost Rs 5,040. The firm also offered quarterly subscription at Rs 2,670, and a monthly subscription at just Rs 990. Kukucrate had partnered with a mid-level logistics company for doorstep delivery. Apart from booking online, one could also call the company or send an e-mail to book a specific product. Customers could pay via cash/cheque on delivery.
In an interview with Techcircle.in last May, Charu had said that the company's customer count had crossed the triple digit-mark since launch. According to the founder, the company was approached by some investors to fund the company, but did not take the talks forward.
When asked about future course of action, Charu said, "I am thinking of starting another venture, but nothing has been finalised yet."
Kukucrate mainly competed with Flinto, a GSF Accelerator startup that offers a subscription-based monthly activity box for kids aged 3-7 years. Every box is designed to address 12 different developmental needs of children and aims to add value through fun-based learning.
---