Scaale Group launches Cross Border Angels in India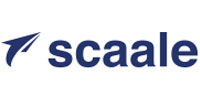 San Francisco-headquartered Venture Resource's Scaale Group has launched Cross Border Angels (CBA), an international angel network in India. Like any other angel network it does not make direct investments but has a network of angel investors, family offices and venture capital companies who can make their own investment decisions and invest individually or co-invest with other investors.
It is a new international investment network specializing in global investments with bases in Mumbai, London and San Francisco, and with member investors in five countries including India, the US, the UK, Spain and China. Its network members participate in seed stage companies with $0.5 to 1.5 million investment, backs bigger startups with $1.5-3 million and growth stage firms with $3-10 million.
"Every other month we look at over 50 companies to select 10 great opportunities to present in front of our investor members. CBA has presented 11 companies to its members so far and will present 10 more companies this month," said Marta Emerson, vice president at Scaale Group who has been an angel investor in the past.

CBA has made its first investment in a UK-based company, Playcanvas, along with 500 Startups.
The USP of the network is that it champions cross border investment. Besides bringing expertise (in addition to capital) to help firms think and go global, international investors also help startups tap on to diaspora investors. Commenting on the India plans and the eco-system, Marta said, "India's entrepreneurial ecosystem is growing fast. India is one of our main markets and about 50 per cent of our members today are from India."
CBA currently has a team of 300 employees. Kaushal Chokshi, the president and founder of Scaale Group is a serial entrepreneur and investor. Over the last three decades, he has founded over 20 ventures across the US, Europe and Asia with three successful exits and an IPO in 1987.

The India operations are handled by Mandar Gadkari who is responsible for CBA deal flow and is responsible for helping companies and investors connect and go through due diligence process. In order to lead cross border investments, the firm is launching Globa
Investment Information Point (GiiP) through which its members can have real time access to information about markets, investment opportunities and ecosystems in different parts of the world.
Launched in August last year, CBA has more than 150 members including family offices, businesses and private investors in 10 countries in Asia, Europe and the US. In China, the firm has partnered with ZVCA, an investor network with over 1,000 investors.

CBA is focused on areas like high tech, software, internet, mobile app, Big Data, e-commerce, cleantech, healthcare, real estate and manufacturing.
Here's a low down of some of the companies CBA has presented to its members:
Eswipe International: An Indian firm that provides solutions in mobile and IT space, its first product is a cashless payment option for home delivery services.

Doc Doc: A Singapore firm that offers a free online service allowing patients to find doctors and book doctor appointments in real-time.
Archy: A Spanish firm, it is a horizontal cloud storage solution that integrates all your files scattered in the cloud in one place and unifies their search and management.
Groove Bank: The US-based firm is a television and film music production company built on a hybrid model to create themed micro-libraries (Banks) that are crafted to precisely satisfy all musical requirements for a television show's entire season.

Newzmate: A US- and Ukraine-based firm that is focused at building a platform for getting updates for stories that is of interest to readers and provides publishers with a simple solution to reach to the target audience for their content.
---