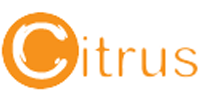 Sequoia Capital-backed Citrus Pay, which offers an online checkout and payment solution, claims to be processing over three million transactions on a monthly basis as compared to two million transactions in November last year.
"In August 2013, we crossed the million transactions a month mark. By November, we were processing twice that number," said Citrus Pay's founder Satyen Kothari.
As compared to 10 merchants in Jan 2012 when it started, the company now has over 1,500 merchants, and is adding more than 100 every month. Airtel, Indigo, Sun Direct, Tata AIA, Fun Cinemas, Pepperfry and Delhi Metro are among its clients and the company charges a 2.5 per cent fee of the transaction from the merchants.
"There were several gaping holes in the market when Citrus was conceived. We have built innovative solutions to bridge these gaps, and complemented it with a service focused organisation. This has been very warmly received by the market and has helped us gain rapid traction," reminisces Kothari, who founded the company along with Jitendra Gupta in the basement of a building that a friend offered for free for two months.
Among its products, Citrus Checkout allows consumers to store credit/debit card and personal details, which they can then use across all merchants' sites through a simple 2-step process instead of multiple pages and fields. According to the company, the service currently has over one lakh members. It had also introduced Citrus Cash app that deals with small value transactions and the associated headache of dealing with change or 'chutta' in the country.
With all this, the company claims to have grown 700 per cent in the last year.
Commenting on the future plan, Kothari said, "We are targeting to be a household consumer name in digital payments. In the next five years, our mission is to reach a level wherein if a consumer thinks of making a payment, he should think of Citrus as the natural choice. We want to build enough trust among consumers and provide them with complete convenience and delight." The company also aims to ride on the multi device e-commerce market boom and expand internationally with its SaaS offerings.
In December 2013, the Mumbai-based company had raised about $5.5 million from econtext Asia Ltd, a Japanese online payments firm, and Beenos Asia Pte Ltd, a subsidiary of Japanese e-commerce and incubation company Netprice, with participation from existing investor Sequoia Capital. Prior to that, it has raised $1.8 million from Sequoia Capital in January 2012.
Citrus competes with CCAvenues, ibibo Group's PayU, One97's Paytm Payments, ZaakPay and PayPal.
---