Deshpande Foundation partners Microsoft Ventures to launch incubator for startups in small cities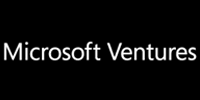 Microsoft Ventures India has partnered with Deshpande Foundation, an organisation that focuses on building an ecosystem to nurture social entrepreneurs, to launch an incubator focused on nurturing startups in Tier II and Tier III cities in India.
Called Sandbox Startups, the incubator aims to provide a launch-pad for aspiring entrepreneurs in small cities so that they can validate their business ideas, develop products and launch their solutions. Through this partnership, the foundation is also launching a new skill development programme to provide access to cutting-edge technology training to students and entrepreneurs.
"Unlike Tier I cities, most small cities lack adequate support system to nurture startups. Consequently, startups and entrepreneurs in these regions do not have access to requisite training, mentoring and a sandbag to try out their entrepreneurial stints," said Naveen Jha, CEO, Deshpande Foundation.
"With this partnership, we will ensure that all relevant stakeholders, such as early-stage entrepreneurs, academia, students, the venture capital community, mentors, advisors, high-net-worth individuals and corporates are active participants in the innovation ecosystem," Jha added.
Rajinish Menon, director, Microsoft Ventures in India, said, "Our partnership with Deshpande Foundation aims to engage with entrepreneurs from smaller towns at every stage of their journey from ideation to maturity. At Microsoft, we are excited to help incubators roll out products and raise capital to fund their growth, eventually benefiting India's budding entrepreneurial ecosystem."
Founded by philanthropist Gururaj and wife Jaishree Deshpande, the foundation has operations in India, Canada and the US. In the last eight years, Sandbox has worked with over 100 organizations, six million people and a dozen for profits and proved over a dozen proofs of concepts for social innovation.
Deshpande Foundation in India actively nurtures innovation and entrepreneurship through various programmes in its three sandbox regions - North Karnataka, Nizamabad in Telangana and Uttar Pradesh. Its 'social innovation sandbox' in Hubli (Karnataka) is aimed at create an ecosystem similar to Silicon Valley focused on social entrepreneurship.
Microsoft Ventures India has mentored 51 startups since August 2012, out of which two (Adepto and Plustxt) got acquired.
Comment(s)