Excl: Online meal service startup founded by former Flipkart honcho iTiffin raises $1M seed funding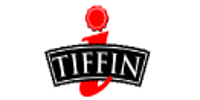 Bangalore-based iTiffin, Inc, which runs online tiffin service venture iTiffin.in, has raised $1 million (Rs 6 crore) from a large Indian family office in a seed round, a top executive of the firm told Techcircle.in.
The name of the investor stands undisclosed but the founders said the startup would look at a Series A round of $6 million in six months to expand into Mumbai, Delhi and Hyderabad.

The one-year-old startup, which provides tiffin based on defined calorie count requirement, will deploy the latest funding across six months to increase operational efficiencies, set up 10 retail centres, upgrade its interface and add new features and venture into the mid-night snack segment.
"We will upgrade our kitchen to the one that is at least three times bigger to be able to process about 10 lakh meals a month," said Tapan Kumar Das, co-founder of the startup.
"We are also planning to set up a hub and spoke model with about 10 retail centres for takeaway. Presently, we do not have any retail outlet and all the orders are delivered to the subscribers," Das said.

The funding will also facilitate the startup to go beyond serving meals. It is developing a review mechanism to monitor wellness and educate users and getting deeper into wellness.
The startup was founded in early 2013 by Das and Ryan Fernando who also runs Qua Nutrition which consults celebs on diet plans. The founders realised that while they could master making diet charts, there weren't too many players supplying healthy food and thus launched iTiffin.
Das, who is a CA and IIM-A alumnus, has previously been VP - finance at Flipkart. Ryan, also an IIM-A alumnus, has masters' degrees in Food Biotechnology and Biochemistry. He has more than a decade of experience in marketing and developing health entities.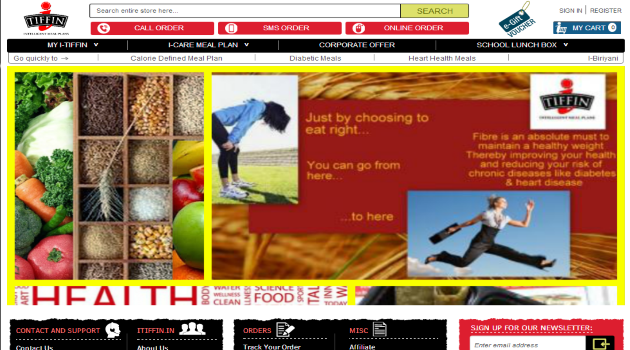 Das and Fernando put in Rs 10 lakh and raised Rs 1.5 crore from international cricketer Robin Uthappa to  set up iTiffin. The firm has a 3,000 sq ft large kitchen and its own supply chain. It employees about 40 people in the production, delivery and technology segment and plans to increase this to 200.
The firm delivers about 10,000 tiffins a day and has recently tied up with two leading corporates which has doubled its orders. It charges Rs 1,750 for a 20 working day (in effect monthly) one-meal (lunch or dinner) plan and Rs 5,000-6,000 per person for a three-month package from corporates.

Presently, the firm has operations only in Bangalore. As the firm increases the retail takeaway centres, much of its focus will be on individual clients.
It is operating in a market dominated by hundreds of unorganised players who function locally in almost all major metros in the country.
However, it has positioned itself on the healthy food plank and with its calorie count-based meal plans tends to target the health conscious working consumer or student.

(Edited by Joby Puthuparampil Johnson)
---