InMobi partners Factual to offer location-based consumer intelligence to advertisers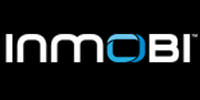 Bangalore- and San Francisco-based mobile ad network InMobi has partnered with US-based location data company Factual Inc. to create solutions for advertisers, which will enable them to target audiences within their geo-spatial target region, and help them understand how consumers move through the physical world by using aggregated anonymous user location data.
Factual will use the understanding of geography to build location-based profiles that contain hundreds of non-private behavioural attributes describing a user. For instance, brands can run campaigns targeting a college student at a Starbucks coffee shop or a live sports fan at a stadium. Additionally, it will provide brands with geographically differentiated insights that will enable marketers to build targeted campaigns. For instance, brands will be able to market to a movie goer in New York differently as compared to a movie goer in London.
InMobi gathers anonymous user data from its 759 million monthly active unique users on its network.
"As consumers spend more time on their mobile phones, our investments in building the infrastructure that gleans powerful data signals and insights from these interactions will provide increasing value to marketers," said Anne Frisbie, vice president & general manager (global alliances) at InMobi.
Set up in 2007, InMobi's platform enables brands, publishers and developers to engage with global consumers through mobile advertising. The company is backed by investors such as SoftBank Corp, Kleiner Perkins Caufield & Byers and Sherpalo Ventures. In 2011, it had struck what was at that time the largest deal in the mobile internet space in India with $200 million commitment from Japan's SoftBank. The company has offices in India, the UK and the US, as well as in other global locations.
It currently employs 800 people and has customers in 165 countries and had expanded its footprint into the rest of Asia, Europe and Australia.
Recently, InMobi launched a new platform, which enables brands/advertisers to enhance video ads by introducing clickable windows and call-to-action buttons to increase the interaction rate.
Headquartered in California, Factual provides a location platform that enables personalized and contextually relevant mobile experiences by enriching mobile location signals with definitive global data. Its real-time data stack builds and maintains data on a global scale, with its global places data covering over 65 million local businesses and points of interest in 50 countries. The platform also provides location-based mobile personalization and ad-targeting solutions along with data cleaning and mapping services for business listings.
Comment(s)