Blume Ventures backs SnapLion, SocialBlood and Snapbizz

Early stage VC firm Blume Ventures has disclosed names of five tech startups that it has backed in the first six months of the year in its first half yearly report for 2014.
It led investments in two startups SaaS-based HR & payroll management firm Greytip and material planning software startup IntelloCut. Both these investments were earlier reported by Techcircle.in.
In addition, the VC firm has now disclosed syndicate investments in three firms SnapLion, SocialBlood and Snapbizz.

Here's a quick look at these startups: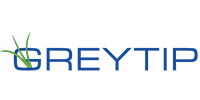 Greytip: Greytip Software Pvt Ltd provides cloud-based HR and payroll management solutions to small and medium enterprises (SMEs). The company was founded in 1994 by the duo of Rowjee and Sayeed Anjum – both alumni of Sri Jayachamarajendra College Of Engineering, Mysore. It offers an employee lifecycle management solution, including employee information management, headcount analysis, payroll processing, leave and attendance management and workflow management. Techcircle.in was the first to report this development.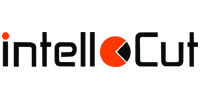 IntelloCut: Bangalore-based Threadsol Software Pvt Ltd, which owns and operates IntelloCut, is a cloud-based material planning and optimisation solution for sewn products founded by Manasij Ganguli and Mausmi Ambastha. It snaps into the processes of buying, cutting and using of material and improves utilisation, reduces wastage, increases productivity and improves estimation accuracy. The startup had raised $200,000 in seed funding from Blume Ventures and a group of angel investors, including Rajan Anandan.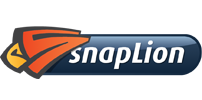 SnapLion:  SnapLion Global Ltd is a Gibraltar-based startup with a subsidiary in Delhi providing SnapLion.com, an online platform to create sleek, interactive mobile apps for anyone wishing to engage their fans in real time. Founded in 2011 by Nikhil Sama, the firm had earlier raised capital from India Internet Group and Rehan Yar Khan-led Orios Venture Partners. They also participated in this round.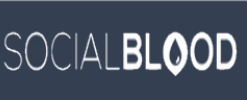 SocialBlood: Socialblood.org, a social network that connects blood donors and recipients of the same blood type using Facebook as a medium. The startup was founded in June 2011 by Karthik Naralasetty to combat deficiencies in the local system of blood transfusions. The round also saw participation from exiting investors including Rajan Anandan (MD, Google India) and Ramesh Kumar Shah and Ravi Gururaj of Harvard Business School Alumni Angels.
Snapbizz: Founded by Prem Kumar and Yashwant Prakash, the company is an e-commerce enabler and also works in the marketing space. This round also saw participation from Qualcomm Ventures and Singapore-based Tradus .

In addition to these early stage investments, the fund also disclosed its particiption in three Series A investments including GreyOrange, Covacsis and WeAreHolidays, two Series B investments in Reviews42 and Taxiforsure and again a Series C participation in Taxiforsure.
---