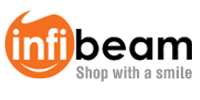 Ahmedabad-based consumer e-commerce venture m.com has launched a new Generic Top Level Domain (GTLD) dot-triple-O (.OOO). The company claims that it has also cleared all the compliances required and received a licence from Internet Corporation for Assigned Names and Numbers (ICANN) for the same.
The domain will be made available for corporations and the general public worldwide through global channel partners with whom it has signed Registry Registrar Agreement (RRA). According to the company, introducing domains under a new extension is a multi-step process that's designed to include protections for trademark holders and give average users a fair chance at getting the digital identity they want. It further claims that India expected to be one of the largest domain name markets by 2017.
Infibeam's CEO Vishal Mehta had earlier shared the company's intent of launching a platform to provide independent domain identity to its merchants. "Here we act as a domain registry. Called '.ooo', it is similar to the internet domain name '.com'. However, .ooo is cheaper and easier to type on mobile phones as well," he said.
Last month, Infibeam had launched a new program to enable third party merchants and sellers to complete sales to consumers on their own e-commerce websites. It had also launched a third party app store on its B2B ecommerce portal Build A Bazaar to help merchants generate demand, and also address customer queries and attend to their feedbacks.
---