Komli Media launches cross-channel CRM remarketing platform RevX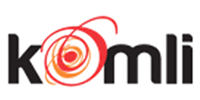 Mumbai-based digital media technology company Komli Media has launched an integrated cross-channel CRM (customer relationship management) remarketing platform. Christened RevX, the platform enables marketers to leverage the consumer insights across the web, mobile and CRM to reach users across devices.
According to Komli, marketers will have complete control to integrate their customer data with RevX and can run personalized campaigns across multiple channels including display, mobile and Facebook.
"Customer interaction with a brand is not limited to websites anymore. With the evolution of multiple channels like mobile apps, social pages , support channels, etc., customers are engaging with brands from multiple sources and are leaving rich data about their preferences," said Amar Goel, founder and CEO of Komli.
"The next wave of personalised marketing involves leveraging these customer interactions and processing them intelligently to run targeted cross-channel campaigns. With RevX, we are offering this," Goel added.
Along with this platform, the company has also introduced Facebook's Custom Audiences and Website Custom Audiences capabilities which allow marketers to leverage their CRM data like e-mail IDs and phone numbers to run cross-device campaigns on Facebook. Additionally, marketers can run display and mobile remarketing campaigns to achieve their end goals of driving transactions, user engagement or app installs.
Komli is an ad tech company that offers solutions across display, mobile, video, social, search and data for advertisers, agencies and publishers. Its offerings include a real-time-bidding (RTB) performance advertising platform called ATOM that integrates audience data to improve return on investments. Headquartered in Mumbai, the company has more than 300 employees across 12 offices in India, Australia, New Zealand and Southeast Asia.
Last month, Komli announced a partnership with Adquant, a leading social advertising company and a Facebook Preferred Marketing Developer (PMD). A few months before, it launched mobile remarketing capabilities to its Remarketing Demand Side Platform (RDSP) which enables digital advertisers and e-commerce players to convert their site visitors into customers.
In October last year, the firm had raised $30 million in its Series E funding led by Peepul Capital with participation from existing investors Norwest Venture Partners, Nexus Venture Partners, Helion Venture Partners and Draper Fisher Jurvetson. Recently, Komli's CEO Prashant Mehta stepped down from his role, and currently Goel holds the role.
Comment(s)