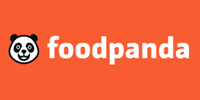 Foodpanda.com, a Rocket Internet-backed global, multi-location online food ordering marketplace (which operates under Hellofood brand in some markets), has raised $110 million in fresh funding from a group of investors, including existing investors like Rocket Internet AG, as well as new unnamed investors, the company said in a release.
The funds will be invested in product and technology, as well as for improving its customer service.
This round takes the total funding raised by Foodpanda to date to over $200 million. The company had raised $60 million from a group of investors, including existing investors like Falcon Edge Capital and Rocket Internet AG in August 2014. In February the same year, it hadraised $20 million from Phenomen Ventures, a Russia-based venture capital firm and a group of unnamed investors.
Prior to that, Foodpanda had received $8 million in funding from iMena Holdings, an online consumer business group operating in the Middle East and North Africa (MENA) region in September 2013. Before that, it had raised over $20 million from a group of investors that included Investment AB Kinnevik, a Sweden-based investment company, and Phenomen Ventures. Existing investor Rocket Internet also invested in the round.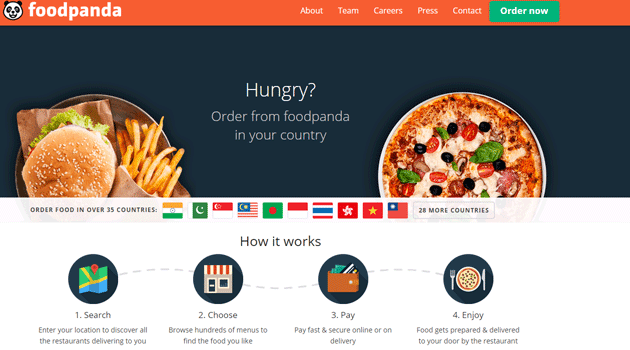 "The new funding allows us to fully focus on user experience and customer service with the aim of completely disrupting the way people order food by establishing a real alternative to pizza flyers and phone calls," said Ralf Wenzel, co-founder and CEO of the Foodpanda group.
"We have seen excellent growth over the past year attracting new users from all corners of the country. This round of funding will allow us to scale up and strengthen the Foodpanda brand across geographies," added Rohit Chadda, co-founder and MD, Foodpanda India.
Founded in April 2012, Foodpanda features location-specific listing of restaurants on its site. Users can check out menus, along with special offers, post that they can order and get food delivered to their homes. One can also search for restaurants according to cuisine, and/or by other parameters such as vegetarian/non-veg, healthy food, etc. The company helps restaurants increase sales through online and mobile platforms and also provides them with technology and analytics. According to the company, it has partnered with over 45,000 restaurants in 40 countries globally.
Last month, Foodpanda had acquired its Indian rival Just Eat India. The transaction details were not disclosed. As part of the deal, Just Eat India will get a minority holding in Foodpanda.in. According to the company, post this deal, it is present in over 200 cities and has partnerships with over 12,000 restaurants in the country.
The acquisition came barely a couple of months after Foodpanda acquired three of its rivals in Central Eastern Europe— Donesi.com (which has operations in Serbia, Montenegro, and Bosnia & Herzegovina); Pauza.hr (Croatia); and NetPincer (Hungary). Prior to that, it had acquired Delivery Hero-backed companies including India-based TastyKhana.in, and Mexico-based firms PedidosYa, SeMeAntoja and Superantojo.
Rocket Internet also struck two deals in the Middle East to boost its online food ordering business. It had acquired 100 per cent of the shares in Kuwait-headquartered online food takeaway venture Talabat for approximately €150 million ($170 million). It had also announced a parallel deal where Foodpanda had acquired 24h.ae, a strong player in the UAE.
Earlier this month, Rocket Internet had invested an undisclosed amount in a Series A round of funding in Indonesian online wedding marketplace Bridestory marking its foray into the online wedding market. During the same time, the firm also floated a new venture christened Everjobs, positioned as a job listings platform for Asia and Africa.
(Edited by Joby Puthuparampil Johnson)
---