Rocket Internet-backed Foodpanda raises $60M in fresh funding from existing investors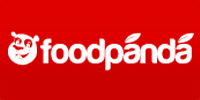 Foodpanda.com (also known as Hellofood), a Rocket Internet-backed global, multi-location online food ordering marketplace with operations in 40 countries including India has raised $60 million from a group of investors, including existing investors like Falcon Edge Capital and Rocket Internet AG.
The company will use the funds for further growth in existing markets, as well as for improving its customer service. The new round takes the total amount raised by Foodpanda till date to $108 million.
In Feb this year, the company had raised $20 million from Phenomen Ventures, a Russia-based venture capital firm and a group of unnamed investors.
Prior to that, the company had received $8 million in funding from iMena Holdings, an online consumer business group operating in the Middle East and North Africa (MENA) region in September 2013. Before that, it had raised over $20 million from a group of investors that included Investment AB Kinnevik, a Sweden-based investment company and Phenomen Ventures. Existing investor Rocket Internet also invested in the round.
Ralf Wenzel, global MD, Foodpanda, said, "The new funding will be invested in continuous growth in our existing markets, by partnering with even more restaurants in more cities and further improving customer service. We want to establish ourselves as the market-leading food delivery marketplace."
Founded in April 2012, Foodpanda features location-specific listing of restaurants on its site. Users can check out menus, along with special offers, post that they can order and get food delivered to their homes. One can also search for restaurants according to cuisine, and/or by other parameters such as vegetarian/non-veg, healthy food, etc. The company helps restaurants increase sales through online and mobile platforms and also provides them with technology and analytics.
The company is on an acquisition spree and has already made two of them this year. The first one was the acquisition of its Russian competitor Delivery Club. While the financials of the deal remain undisclosed, with this acquisition, Foodpanda got access to over 2,500 partner restaurants via web and mobile. Within weeks of that, Foodpanda went ahead and acquired its Ecuadorian competitor deliYami for an undisclosed sum.
Foodpanda has a significant present in India market, too. In an interview with Techcircle.in recently, Foodpanda India's managing director Rohit Chadda said that the company has partnerships with 3,500 restaurants in 33 cities across India, and has daily page traffic of 60,000. In the country, it mainly competes with JustEat.in, which has 2,500 partner restaurants across 10 cities at present.
Apart from India, Foodpanda operates in countries like Thailand, Indonesia, Pakistan, Singapore, Malaysia, Brunei, Vietnam, Taiwan, Bangladesh, Cambodia, Hong Kong, Philippines and Russia, among others.
Last week, German e-commerce incubator-cum-investor Rocket Internet raised $445.1 million by selling 10 per cent stake to Philippine Long Distance Telephone Company (PLDT), a leading telecom operator in the Philippines, which sets a valuation of around $4.45 billion ahead of a rumoured public float of the company. The deal is part of a global strategic partnership to drive the development of online and mobile payment solutions in emerging markets, the firms said.
Comment(s)