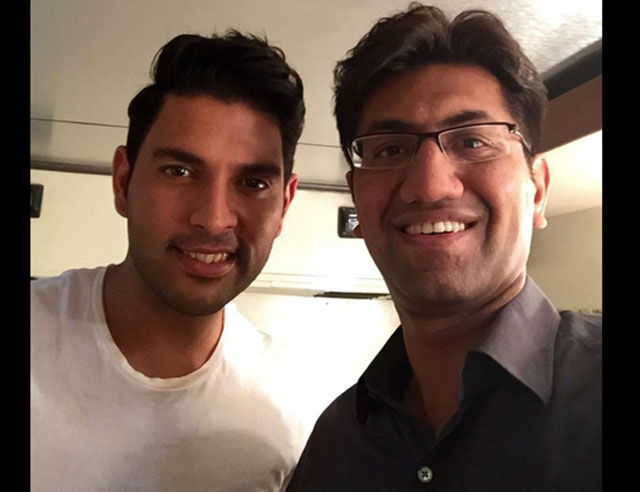 Delhi-based Earth Education Valley Pvt Ltd, which owns and operates the online education platform EduKart.com, has raised $1 million from United Finsec, Yuvraj Singh's YouWeCan Ventures and early stage fund 500 Startups.
EduKart will use the funds to further upgrade its marketplace by increasing the portfolio of courses available online, the company said in a statement. It will also use the money to strengthen marketing efforts.
Existing investors including Vijay Shekhar Sharma (founder, PayTM), Manish Kheterpal (ex-director of Providence Equity Partners), Amit Patni and Arihant Patni (sons of one of the co-founders of Patni Computer Systems) and Stanford Business School's alumni angels also participated in the current round.
Marking a paradigm shift in its business model, Edukart turned into a marketplace of course providers nearly 18 months back. Prior to that, it operated as an online education platform offering industry-relevant international programmes and certificate courses for working professionals and students pursuing higher education. According to its CEO Ishan Gupta, the company has now partnered with more than 90 course providers and has driven enrollments in over 2,000 courses across K12, entrance coaching, degrees, diplomas, short courses and industry relevant certifications through the marketplace. It takes a commission out of every transaction happening on the website.
Ankit Gupta, head of strategy and investments for Holostik Group, which runs the family office United Finsec, said: "Through its services like dedicated counselling support and flexible payment options, EduKart is establishing itself as a go-to destination for figuring out one's educational needs."
EduKart was founded by Ishan Gupta and Mayank Gupta (not related) in 2011. Ishan had earlier worked with companies like One97 Mobility Fund, Facebook, Helion Venture Partners, Quantum Hi-Tech and Appin Knowledge Solutions. He holds an MBA from Stanford University Graduate School of Business and a B.E. degree in Instrumentation & Control from Netaji Subhas Institute of Technology, Delhi. Mayank left EduKart towards the end of last year and is now the director of growth & strategy at Buzzyears Inc, an integrated application suite mostly targeting educational enterprises.
In 2013, Edukart had raised $500,000 in seed funding from a group of early-stage institutional and angel investors including French early-stage fund Kima Ventures, Amit and Arihant Patni, computer services firm AKM Systems, Vibhor Mehra (ex-partner at SAIF Partners), Stanford University alumni, PayTM's Vijay Shekhar Sharma and Manish Kheterpal.
EduKart is looking to drive gross enrollment sales of over $100 million for its course providers, by enrolling over 100,000 students annually in the next three years. "Education spending is on the rise among the tech savvy Indian middle class. I believe that the online distribution of education products and services will have significant growth in the coming years," said Pankaj Jain of 500 Startups.
India's total education sector market is pegged over $60 billion. Of this, approximately 50 per cent is spent on higher education, 40 per cent in K12 sector and 10 per cent in coaching, skilling and other non-formal areas.
According to Ken Research, India's e-learning market is expected to grow at a compounded annual rate of 18 per cent to touch $1.29 billion (Rs 7,869 crore) by FY18.
Other recent investments in the education sector includes that of Bangalore-based Suphalaam Technologies Pvt Ltd, owner of online education marketplace CAKART.in, which had raised an undisclosed amount in angel funding from Sunil Maheshwari and other unnamed investors.
Chennai-based Edsix Brain Lab Pvt Ltd, which runs a gamified skill assessment and enhancement platform for K-12 students, had also raised an undisclosed amount in a second round of angel funding from Sprout Angels LLP earlier this week.
Recently, Info Edge (India) Ltd, which runs a slew of internet properties such as Naukri, 99acres, Jeevansathi and Shiksha among others invested an additional Rs 25 crore ($4 million) in Applect Learning Systems Pvt Ltd, which operates the online education and assessment venture Meritnation.
---