Quikr buys RealtyCompass for real estate analytics play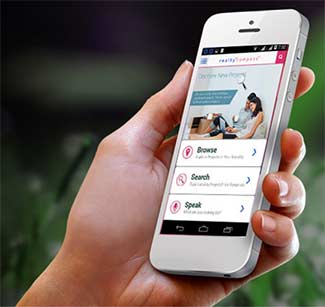 Online classifieds firm Quikr Technologies Pvt Ltd has acquired real-estate analytics platform RealtyCompass for an undisclosed amount, it said in a statement.
The acquisition would strengthen Quikr's online realty play and augment QuikrHomes, the company's recently launched real estate vertical.

"It (Realtycompass) addresses the needs of the evolved home buyers and investors who seek better decision making tools. It also complements our offerings to consumers as we continue to build an all-inclusive real-estate marketplace with QuikrHomes," said Manish Sinha, head of QuikrHomes.
Nimesh Bhandari, Sankara Srinivasan and Alok Mishra had founded RealtyCompass, owned by Chennai-based Blitzkrieg Technology Pvt Ltd, in 2013.
"We will continue to operate as a stand-alone portal and will focus on building real estate analytics products for both consumers and builders," said Nimesh Bhandari, CEO, RealtyCompass.

QuikrHomes currently reaches out to customers from about 1,000 cities with 2,00,000 transactions every month, the company claims.
Meanwhile, Quikr also said it will continue to invest and develop the RealtyCompass platform by adding project approvals, social sentiment analysis and user credit score, among others.
Quikr seems to be bullish on the online realty space. It recently agreed to acquire online realty portal CommonFloor in a deal valued at $112 million (around Rs748 crore).

Earlier last month, it agreed to buy Indian Realty Exchange (IRX), a mobile-first aggregator of real estate agents, for an undisclosed amount.
In October, the company had invested an undisclosed amount in AN Virtual World Tech Ltd, the company that runs hyper-local search engine providing 360-degree street views under WoNoBo.com, part-owned by Indian geo-spatial technology company Genesys International Corp.
"Real estate is a key category for us. We have been keenly developing some innovations that have the potential to reshape the market landscape and the acquisition of realtycompass will help us bring more such solutions to our users," Pranay Chulet, founder and CEO, Quikr, said in the statement.

Founded in 2008 by Chulet and Jiby Thomas (who quit the firm later), Quikr was originally started as Kijiji India. The firm later rebranded to Quikr. It is a cross-category classifieds business with over 30 million consumers.
Last month, Quikr launched a new vertical that will help users find local service providers from cooks to carpenters. It also announced to launch a digital marketplace to connect actors, casting professionals, directors and other professionals of the Indian film industry.
Quikr raised $150 million (over Rs 900 crore) in April from Tiger Global Management, Swedish fund Kinnevik and hedge fund Steadview Capital Management. Quikr's valuation hit $1 billion after the funding round.

The company, whose other backers include Omidyar Network, Matrix Partners, Nokia Growth Partners, Warburg Pincus, Norwest Ventures, and eBay Inc, has so far raised $350 million, according to VCCEdge, the data research platform of VCCircle.
---