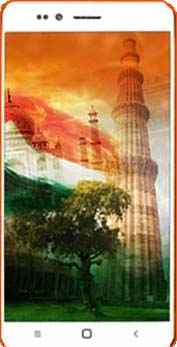 A little-known NCR-based company claims to have launched the world's cheapest smartphone. Priced at Rs 251, the Freedom 251 is cheaper than a 16GB micro SD card (costs around Rs 300) or an iPhone cover (over Rs 400).
Specifications
Ringing Bells, the Noida-headquartered company behind Freedom 251, has packed in a 4-inch qHD display with 960x540 pixels resolution to go with 1GB of RAM.
On offer is a 3.2 MP rear camera and a 0.3 MP front camera. The phone has onboard storage of 8GB on an interface run by a 1.3 GHz quad-core processor. Powered by a 1,450-mAh battery, the 3G handset uses Android Lollipop operating system.
Online booking for the Freedom 251 starts on Thursday at 6 AM.
Defence Minister Manohar Parrikkar is to launch the Freedom 251 later this evening.
News reports indicate that the Freedom 251's makers may have received subsidies under the government's Make in India programme. Otherwise, a retail price of Rs 251 cannot be sustainable.
The device comes bundled with Swachh Bharat and host of other apps.
Copyright infringement?
Interestingly, a Hindustan Times news report suggested that most built-in app icons on the Freedom 251 are a direct rip-off of Apple's iPhone. The report said that even the web browser app is a copy of Apple's Safari browser.
However, this could not be independently verified.
In India, entry-level smartphones are available in the Rs 2,000-Rs 3,000 range. Devices such as SpiceM6125, Micromax Bolt A67 and Zen Ultrafone 303 Elite, besides others, play in this space.
Market for cheap smartphones
While the market for entry-level smartphone is vibrant, Indians favour devices that are cost effective but not necessarily the cheapest in the market. A case in point is the Tata Nano, billed to be the world's cheapest car at $2000, whose sales in India have been lower than expected. One of the reasons for its sluggish sales is that India's middle class want cheap cars, but they don't want cars that seem cheap.
---