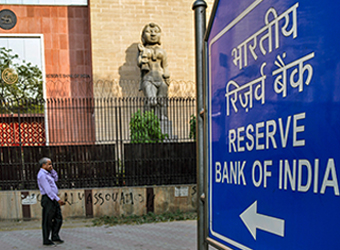 The Reserve Bank of India (RBI) will allow startups to raise up to $3 million (Rs 20 crore), everyfinancial year from overseas, it said on Tuesday.
The RBI said that startupswill be allowed to raise External Commercial Borrowings (ECBs) in equivalentIndian rupees, any other convertible currency or a combination of both. Thecentral bank will issue guidelines to this effect by the end of this month, itsaid in its statement.
In February this year, theRBI had relaxed norms for Foreign Direct Investment (FDI) into startups.
Startups had been permitted to get foreign venture capital investmentirrespective of the sector in which they operate.
In January, the governmenthad unveiled several measures including a Rs 10,000 crore fund toprovide capital to startups. Other schemes included tax holidays and capitalgains tax exemptions, exemption from inspection for the first three years,rebate on patent filing fees, 500 tinkering labs and credit guarantee schemefor loans.
The RBI on Tuesday also said that it willcomprehensively review guidelines for pre-paid payment instruments (PPIs). Atpresent, around 47 non-bankentities and 45 banks currently operate the payment systems for pre-paidpayment instruments (PPI). "In view of significant developments in thepayments space using newer technologies, products and players, it has beendecided to undertake a comprehensive review of the guidelines for issuance andoperations of PPIs," the RBI said.
The new guidelines will bein place by 31December this year.
Like this report? Sign up for our daily newsletter to get our top reports.
---