Naspers: Master of consolidation in Indian Internet business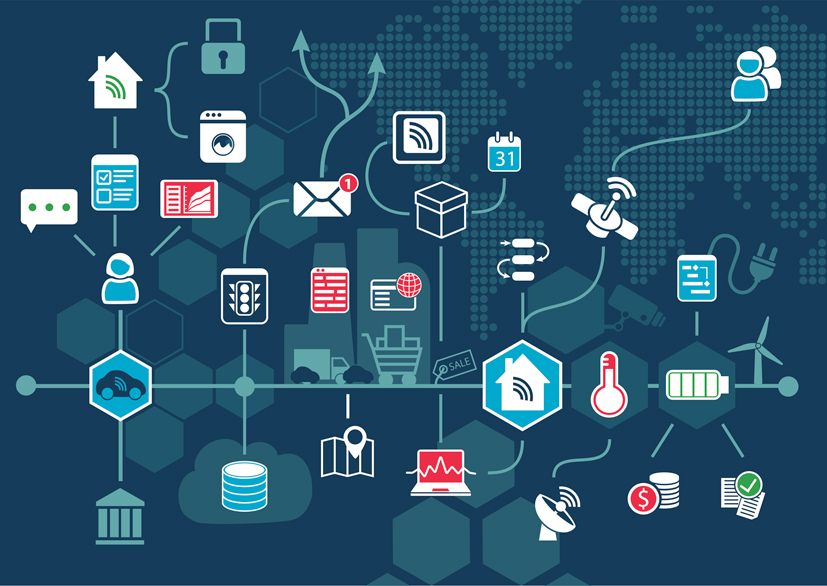 Consolidation is not an unfamiliar word for new-age Internet businesses. It signals a maturing of the industry after a burst of innovation backed by venture capital money.
If the roughly decade-old history of Indian Internet industry is scanned, the real take-off with consumer adoption started only around 2010-11. Around the same time, a little known international firm played the first strong bugle of the many to come; the latest was this week.

As South African media and Internet conglomerate Naspers Ltd agreed to merge travel services firm Goibibo with NASDAQ-listed online travel agency MakeMyTrip Ltd, it has not just repeated what it has been doing for the past five years but also quietly added heft in India's digital market.
Naspers already owns a 15% stake in India's top e-commerce firm Flipkart, a majority stake in one of the two largest consumer-to-consumer classifieds venture OLX, and runs a large digital payments business with PayU and Citrus.
With a little over 36% effective stake in MakeMyTrip after the deal is concluded, Naspers will also become the single-largest shareholder of India's top online travel agency.

"Consolidation makes a lot of sense," says Arvind Singhal, chairman at consultancy firm Technopak Advisors. "We will continue to see more consolidation, not so much to achieve more profitability but to gain dominance."
An email query sent to Naspers on its investment and consolidation strategy for the India market did not elicit a response till the filing of this article.
Pioneers of consolidation

Naspers virtually started the big wave of consolidation now sweeping through the Internet industry in India with deals involving FirstCry and BabyOye, Myntra and Jabong, Ola and TaxiForSure, Titan and Caratlane, and Future Group and Fabfurnish.
The conglomerate struck its first key deal when it acquired a majority stake in auto classifieds portal Gaadi.com in 2011. This came ahead of Flipkart's acquisition of LetsBuy in 2012.
In 2013, it bought India's top bus ticketing venture redBus, through ibibo. As a cross-category Internet firm that has built multi-geography businesses with same or different brands, Naspers has been doing what Germany's Rocket Internet has been trying to do, only more successfully and in a very different operating style.

Rocket's core model is to replicate successful global Internet businesses in emerging markets outside China with rigorous marketing. It brings in industry executives, gives them stakes in its companies, designates them as founders and then goes aggressive in building the business with marketing muscle. Naspers invests in startups that works on proven successful categories and looks to consolidate them to eye larger long-term gains.
Limited success
Naspers, however, has not always been successful. It gave up in the auto classifieds business by selling Gaadi.com to CarDekho. It also threw in the towel in the cash burning e-commerce catgory when it shut down Tradus.

Tradus was previously a horizontal e-commerce marketplace and later pivoted to become a hyperlocal grocery and food products marketplace, before Naspers pulled down the shutters.
Singhal, in fact, says it's too early to decide if Naspers' game plan is a success. "Whether it's e-commerce, travel service, payment services or classifieds, all of these are still being played out. All the investors in the larger digital commerce space have taken a longer view, they are all looking at India with may be a 10- or 15-year plan rather than a five-year view," he says.
Mahesh Murthy, founder of Pinstorm and co-founder of Seedfund, is more critical. He says he is not sure if Naspers' huge bets on Flipkart, OLX, PayU and Ibibo can be called a success at all.

Flipkart's future is uncertain, OLX has been defeated by local companies, PayU operates in a sector where many others are leading and Ibibo has been acquired by MakeMyTrip, he says.
"They (Naspers) have invested in the loser in each space," says Murthy. "Their gameplay is very vulnerable."
Murthy adds that Naspers has not won any market share in any category. "They came to the country saying we would run our own business, but now they are saying we would just be passive investors and would not run any business ourselves. This was a big change at Naspers, they have taken a massive step back," he says.
Other opportunities
While Naspers may not have succeeded in some areas, it has been quick to tap into other opportunities. In one of the largest takeover deals in India's nascent but rapidly growing fintech sector, Naspers-owned online payments company PayU acquired Mumbai rival Citrus Pay for $130 million (Rs 865 crore) last month.
According to the company, the deal will increase PayU's India customers to 30 million. It expects to process 150 million transactions in 2016 worth a total $4.2 billion, growing at 50% annually. This business will benefit irrespective of who wins or loses the more glamorous e-commerce battle as the digital payments industry in India is estimated to be worth $500 billion by 2020, according to a recent report by Google and Boston Consulting Group.
Naspers also re-entered the auto classifieds market, albeit through another arm. It is now back in the used-car business in the country with Stradia.in under OLX.
The move seems to be aimed at taking competition head on in the classifieds business where OLX competes with homegrown Quikr, one of India's 10-odd unicorns, or private companies with a valuation of $1 billion or more. Quikr had last year floated sub-domains as verticals. Auto classifieds was the first such vertical and launched in August 2015.
So, what next? Will Naspers look to do an ibibo with OLX or Flipkart? We will find out soon.
---