Food delivery startup Box8 raises Series B funding from IIFL, Mayfield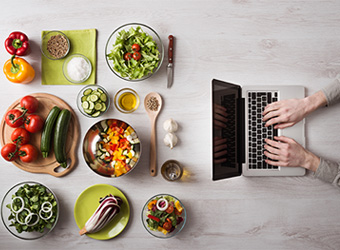 Mumbai-based Poncho Hospitality Pvt. Ltd, which owns and operates on-demand food delivery services firm under the brand name of Box8, has raised $7.5 million (Rs 50 crore) in Series B funding from IIFL Seed Ventures Fund and existing investor Mayfield.
IIFL Seed Ventures Fund is the venture capital and private equity arm of IIFL Wealth & Asset Management. The investment arm raised a sector-agnostic fund last year to invest in early- and growth-stage companies. Box8 is the first food business the fund has invested in.
The company will primarily invest the funds to expand its services to at least three more cities, Box8 said in a statement.

It currently operates in Mumbai, Pune and Bengaluru. The company will also use the funds to strengthen its supply chain ecosystem, power its technology infrastructure, and enhance product development.
"Our strategy of establishing ourselves in certain key markets, instead of spreading wide and thin, has helped us scale fast and develop a loyal customer base in a capital efficient manner," Amit Raj, co-founder, Box8, said in the statement.
While food is the focus of Box8, it believes technology will play a big role in increasing efficiency. "Two key areas we are focusing on are automation and prediction. While technology and data have helped us identify challenges, automation will help address them and prediction will help us understand consumer preferences better" said Anshul Gupta, co-founder, Box8.

Founded in 2012 by IIT graduates Raj and Gupta, Box8 is a full-stack online food delivery player where it controls every aspect of its service including preparation and delivery of the dishes. Its menu consists of over 100 Indian dishes including meals, biryanis, wraps, sandwiches and salads.
The company was launched as a Mexican-only quick service restaurant (QRS) chain but it later tweaked its model to serve Indian dishes.
It claims to serve 12,000 meals a day through a network of 60 stores across three cities. The company claims over 85% of its transactions come from repeat consumers.

"Its ability to control the entire food experience is a strong value proposition," said Prashasta Seth, chief executive of IIFL AMC.
Box8 had raised $3.5 million (Rs 22 crore) in a Series A round of funding from Mayfield in May last year.
Previously, it had raised funds from Kaushal Aggarwal, co-founder and managing director of Avendus Capital, Mu Sigma founder Dhiraj C Rajaram and Indian Angel Network.

The investment outlook for food-tech as an industry is seemingly reviving from what was a death pit of startups until recently. Several food-tech startups had to shut down, pause operations, tweak business models or reduce staff count as financial pressures started mounting on them. However, the hunger for a small pie of the large food genre, which is expected to be a Rs 50,000 crore market, continues to inspire startup entrepreneurs as well as investors.
Many startups including Veeba, InnerChef, Hipcask, Petoo, Daily Ninja, Yumlane, Mambalam Iyers, Zzungry, Holachef and Tokri, though with different models but mainly rooted in the food business, raised investments over the last few months.
---