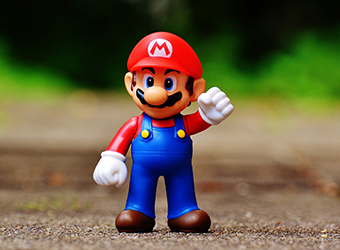 Fans of the long-running Super Mario can dive into its first mobile game starting 15 December, Nintendo announced in a new trailer on Tuesday.
The free-running Super Mario is the first foray into mobile gaming for Nintendo and will launch exclusively for iPhone, iPad, and iPod Touch (iOS 8.0 users and later).
The Super Mario Run app will launch for free, with trial access to each mode and a one-time fee of $9.99 to unlock the full game after the trial period ends said the official company blog.
"The wait is almost over for a Super Mario game that can be played on mobile devices," said Doug Bowser, senior vice president of sales and marketing, Nintendo in the official blog. "Developed under the direction of Mario creator Shigeru Miyamoto, Super Mario Run brings a new take on the series' beloved action-platforming gameplay to iPhone and iPad for the first time," he added.
Split into three modes, the game will allow players to experience the traditional Mario format, but fitted with a twist. The main mode, called World Tour, consists of 24 levels where Mario is constantly running, leaving the player to tap in different intervals to help the plumber collect coins, traverse tricky obstacles, and tackle iconic enemies, including Goombas, Koopas, and Bowser himself.
The second mode, Kingdom Builder mode, lets users to customise their own Mushroom Kingdom using staples from the Mario franchise. End stage flagpoles, mystery blocks, green pipes and even Peach's Castle are just a few of the landmarks that bring back the nostalgia.
The final mode, Toad Rally, pits players against one another in a time trial battle, finally settling who can dominate a stage the fastest.
The game will be launched in 151 countries and regions, which includes India. Super Mario Run supports English, Japanese, German, French, Spanish, Portuguese, Italian, Dutch, Russian and traditional Chinese language options.
Nintendo is partnering with Japanese mobile app company DeNA in developing Super Mario Run under the direction of Mario creator Shigeru Miyamoto according to a report on cbc.ca posted on Tuesday.
DeNA is also working on upcoming mobile apps based on the popular Animal Crossing and Fire Emblem series of Nintendo games, due out next year.
---