Helpshift gets funding from Cisco Investments as part of Series B round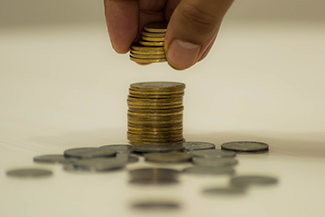 Cisco Investments has joined the Series B funding round of Pune- and San Francisco-based mobile customer relationship management (CRM) firm Helpshift Inc. The firm had raised raised $23 million (around Rs 153.6 crore) in its Series B round
in June this year, led by Microsoft Ventures and Salesforce Ventures along with existing investors Intel Capital, Nexus Venture Partners, True Ventures and Visionnaire Ventures.

Helpshift and Cisco will explore opportunities to integrate Helpshift's in-app customer support solutions with Cisco's leading contact centre solutions, the firm said in a statement.
The company said it has raised more than $38.2 million so far. According to VCCEdge, the data research platform of News Corp VCCircle, the company's overall investment stood at $36.2 million after its first round of Series B funding. This means Cisco's venture capital arm has now added around $2 million, taking the Series B funding to $25 million.
"We continue to invest in strategic solutions to help propel technology developments that will solve challenges for our customers, partners, and beyond," said Rob Salvagno, head of Cisco Investments and vice president of Cisco Corporate Development.

Helpshift is a CRM provider for companies building mobile apps and smart devices. It provides a native mobile software development kit (SDK) that can be integrated into any mobile app to enable two-way communications, helping companies talk to their customers directly inside their apps.
Its customer support platform includes in-app frequently asked questions (FAQs), in-app chat, CRM ticketing system, in-app campaigns and in-app surveys on any device.
"Just like customer service moved away from phone (voice) to email in the era of the Web, we are now seeing a transition where customer service is moving inside apps to eliminate all the friction in the process of supporting users," said Abinash Tripathy, CEO and co-founder of Helpshift.

"With the additional funding from Cisco Investments, we are looking to help the entire contact centre industry transition from being reactive to proactive while driving higher customer satisfaction and lowering cost," Tripathy said.
Tripathy, along with Baishampayan Ghose, founded Helpshift in Pune in 2012. Ghose serves as chief technology officer of Helpshift.
An alumnus of American University, Tripathy previously also founded Infinitely Beta. In the past, he has worked at Yahoo, Openwave Systems and Oracle. Ghose previously co-founded Paisa.com and oCricket.com. He holds a BE degree in Computer Science and Engineering from Shivaji University.

In 2014, Helpshift had raised $10 million in its Series A round of funding led by Intel Capital, with participation from Silicon Valley-based early-stage investor Visionnaire Ventures besides existing investors True Ventures and Nexus Venture Partners.
In 2011, it had raised $3.2 million in seed funding from Nexus Venture Partners and True Ventures.
The company claims that Helpshift has been installed on 2 billion devices worldwide and serves over 400 million mobile customers monthly.

---