Exclusive: Flipkart shuts down private label DigiFlip, hopes to be second time lucky with Smart Buy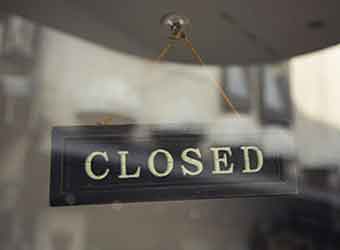 After more than four years of its entry into the private label business, Bengaluru-based Flipkart has discontinued DigiFlip, which used to sell digital accessories such as laptop bags and camera pouches.
"DigiFlip has been discontinued. We are just clearing stock and it will phase out soon," a Flipkart spokesperson told Techcircle.
In 2012, Digiflip started with 10-12 SKUs, with laptop bags priced between Rs 500 and Rs 1,100, laptop skins ranging from Rs 350-Rs 400, camera bags priced at Rs 1,099 and camera pouches costing Rs 200-Rs 500.

In 2014, Flipkart had entered the already crowded domestic tablet market with a new offering under its private brand Digiflip Pro. Christened Digiflip Pro XT712, the tablet offered a 7 inch display and ran on the Android Jelly Bean operating system. Targeted at the budget segment of the tablet market, it had been priced at Rs 9,999.
In an attempt to be second time lucky, India's biggest online marketplace has announced the launch of its new private label—'Flipkart Smart Buy.'
Mint on Friday reported that the Bangalore-based e-tailer "will launch a second private label brand early next year and mostly target categories such as electronics, accessories, home decor and furniture with the two brands."

The report said that Flipkart Smart Buy would have 25-30 categories in electronics, electronic accessories and home plastics in the beginning.
The Economic Times on Friday reported that label "will also have personal care electronic items such as trimmers, hair dryers and hair straighteners."
Adarsh Menon, head of Flipkart's private label told ET, "We have identified gaps in demand and want to position our private labels as brands which have great functionality and are affordable. No one offers this quality at the price points and we are offering a two-year warranty on our cables and chargers. We are considering some projects for offline though it is all at a concept stage."

Can Flipkart succeed this time around?
Anil Kumar, CEO of Red Seer Consulting is of the opinion that "this time market has evolved a bit."
"This is a different strategy from Digiflip. It was an ambitious (plan) from the product positioning perspective. It was a top-down approach. This seems to be a bottom-up approach," said Kumar.

In the last week of November, Flipkart's private label head Mausam Bhatt had resigned from the company.
Menon replaced Bhatt as the chief of Flipkart's private label wing, very recently.
Kumar added, "The chances of they (Flipkart) doing good are probably better than the last time."

Under the current FDI rules, a market place will not be able to sell its own product. It is not clear whether Flipkart will route it through one of its sellers. An email sent to a spokesperson of Flipkart asking whether WS Retail (Flipkart's biggest seller) will be manufacturing/selling products under 'Smart Buy' did not elicit a response.
"I don't think it is circumventing (the FDI rules), as long as it is not inventory model," said Sharanya G Ranga, corporate lawyer at Advaya Legal.
The launch of the private label from Flipkart comes in a year which the firm has seen a whirlwind of negative news hitting the company—which include continual markdowns, top level exits and an apparent difficulty in raising a fresh round of funding.

Last week, its biggest rival - Amazon India - launched its in-house private label to grow its apparel offerings.
Amazon India's first in-house private fashion label was Symbol for men. It was launched in September by Amazon's largest seller, Cloudtail, ahead of the Diwali festival season. Symbol was one of six brands that the e-commerce firm wanted to introduce this year. Apart from Symbol and Myx, Amazon in India has one more private label—Solimo—which sells household appliances and materials.
Friday's ET report added that Flipkart's Smart Buy is the "first among several private labels" the firm wants to launch in the next 6 months.
---