Times Group-backed Inmusik plans initial coin offering to start music streaming service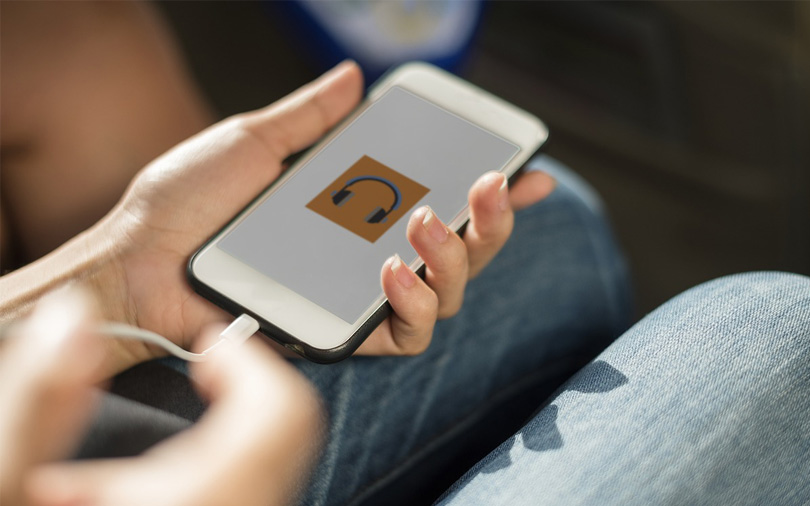 Los Angeles-based music streaming company Inmusik is seeking to raise about $20 million (Rs 130 crore) through its upcoming initial coin offering (ICO). The company will use the funds to launch its blockchain-based service first in the US and subsequently in India and Europe, Stephen Brett, co-founder of the company told TechCircle.
The ICO will begin on April 2 and will last for six weeks, he added.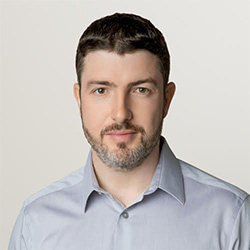 The company has developed its own cryptocurrency, christened Sound Coin, to power its music streaming service, which will reward both listeners and content creators in equal measure based on the value they provide to the community.
The Inmusik application promises to be an advert-free streaming music service where artists can upload and manage their content, connect and communicate with fans, sell merchandise and tickets, and earn in a fair and transparency way, while fans can earn money by curating and verifying music on the platform.
Inmusik's India strategy

The decentralised music streaming platform plans to launch its services in India three months after closing the ICO. "We have an immediate licencing deal with Times Music and have signed up with numerous independent artists who are ready to go on the platform from the launch," Brett said.
According to him, the starting point of its India strategy is about making sure a vibrant community is established on the platform. "We would also want to reach to the ground level of Indian music, which will be done by supporting as many independent musicians as possible and getting involved with music festivals. We will help these artists explore new markets and gain a strong fan base. We will also be paying out the artists very handsomely and rewarding the fan community for their engagement," he added.
The company plans to allocate more than 10 million tokens out of 100 million that's available in its pool, to pay fans and artists on its platform in India. "Our focus is to create an early music base which we call the 'super users' from India. We will be rewarding them quite handsomely. We feel that this model will have a viral character that would give us the initial growth boost. I foresee the platform growing extremely fast in India because the payouts will be significant," he said.

The company claims to have about a million music listeners on the platform from India and hopes to double that in the first six months. Within the first 18-24 months, Inmusik aims to acquire about 4-5 million users as it gets full licencing power and access to more independent artists. "We are quite aware that a majority of those users in the early phase will be free users. We are perfectly fine with that. We would encourage them to become daily habitual users of the platform so that in another 18 months from there, we will start converting them to paid users," Brett said.
The music streaming space in India
In 2016, Inmusik had raised $7 million from Indian media conglomerate Bennett, Coleman & Company Ltd (BCCL) in an ad-for-equity deal. BCCL, which publishes The Times of India and The Economic Times newspapers and operates television channels as well as a host of websites, actively strikes ad-for-equity deals that involve the media house taking an equity stake in companies in lieu of advertisements. Another BCCL unit that makes investments is Times Internet Ltd, which acquires stakes in tech firms in media and entertainment.

Last month, Times Internet participated in a follow-on investment of its portfolio company music streaming service Gaana, which raised $115 million (Rs 748 crore) in a round led by Chinese Internet conglomerate Tencent Holdings Ltd.
Differentiating between the two firms, Brett said, "I think Gaana and Inmusik are positioned differently. Inmusik is a community service. We are decentralised in the sense that the community's involvement in the curation of content is rewarded. Gaana is hugely funded and I don't think they see us as a challenge. We need to make our mark on the industry and show that we are making some credible noises, and then there could be very reasonable grounds for partnerships. I'm sure at some point, there is going to be a conversation on the lines of how do we integrate services, can we fully integrate the services and rebuild a community into Gaana. It could be easily 12 or 24 months before we get into those conversations."
The music streaming space in India has seen a flurry of activity over the past two months. On the day Gaana raised funds, in late February, e-commerce giant Amazon launched its flagship music streaming service in India. Last week, billionaire Mukesh Ambani-led Reliance Industries Ltd announced that it would merge its music streaming service JioMusic with rival Saavn.

Nearly a dozen players, including a handful of other homegrown offerings, such as Hungama, Wynk, Raaga and BookMyShow's Jukebox, and a few other international players such as Google Play Music and Apple Music, are striving to establish an early leadership position in the Indian digital music streaming market, which is still a long way from being economically viable. Swedish music streaming service Spotify, which is set to go public in the US, has also announced plans to launch in India.
Brett, however, believes Inmusik's major differentiator is its capacity to reward fans for their contribution and this will allow the company to capture a large share of the younger audience in the country, who Brett thinks will appreciate the value of this proposition.
"We are aware about the business landscape and the competition we would face here. It's absolutely down to what we can offer users. All other music streaming services work on centralised models where they gather all possible data to improve the service, while also making money from this data. The fans or users never get that reward back and they are sold centrally as pieces of data. We are not that company," he explained.

The Indian music industry continues to shift towards digital consumption on the back of cheaper data rates and smartphones, better digital infrastructure and curated playlists on digital platforms. Digital music now generates more than 70% of the music industry's Rs 1,200 crore-odd revenue annually, according to estimates mentioned in the 2017 Indian Media and Entertainment Industry Report by KPMG India and the Federation of Indian Chambers of Commerce and Industry (FICCI).
According to Brett, big investors and global players are flocking to India because of the opportunity in the music streaming space. He believes the market in India is underserved at the moment as the majority of mobile Internet users still do not subscribe to online music channels due to pricing.
"In 3-5 years, the number of users for online music streaming is going to increase significantly which will be a huge opportunity. For us, it's even better because a user may never have to pay for music if he's able to do enough curating and verification on the platform. Therefore, I believe we can grab a huge amount of younger audience from 14-20-year-olds. In 3-5 years when they become young professionals, we are sure they will transform into paying customers," he added.
Inmusik's ICO investment plans
Brett is positive about raising $25 million through the ICO although he sets the target at $20 million. He said the company has already received pre-ICO sales commitments of about $5 million from the US and is expected to raise $1.5 million from India.
"If we do a $20-million ICO, 40% of that will be earmarked for global marketing, of which 15% will be solely dedicated to the Indian market for our early growth. That's besides the remaining $6.5 million from the Times Group investment that we can spend for marketing in India. This gives us a very easy entry into getting a mass audience in India quickly," he said.
He said, in any case, the company will dedicate at least over $1 million to India's music industry at the grassroots level. The investment in this area will be doubled over the first 12 months.
---