Private labels to account for 20% of revenue by year-end: ShopClues' Radhika Ghai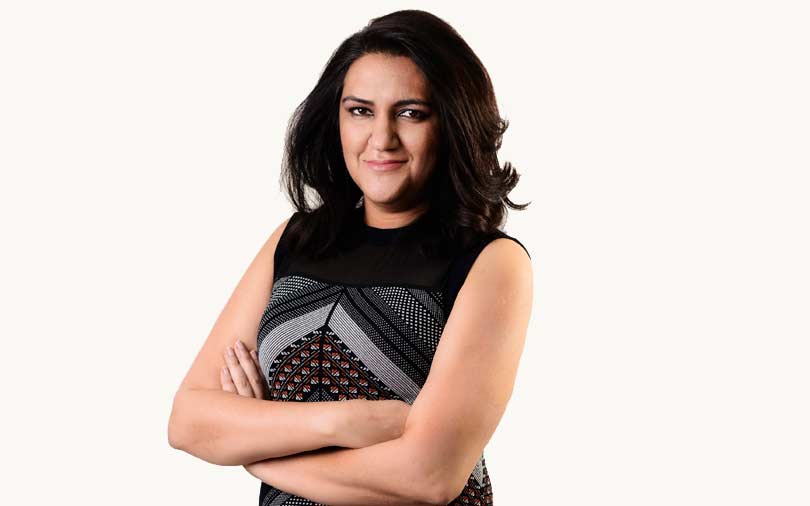 ShopClues seems like a survivor—it fights hard to remain relevant in the midst of the e-commerce war between homegrown giant Flipkart and global behemoth Amazon. But ShopClues always had a clear focus: it has been tapping the Tier 3 and Tier 4 markets, which has been largely neglected by the e-commerce titans.
The Gurgaon-based e-commerce marketplace has seen its losses mount over the years, but in the last two financial years, it has narrowed the gap. From Rs 38 crore in 2013-14, losses had widened to Rs 101 crore in 2014-15. In 2015-16, losses stood at Rs 383 crore but came down to Rs 332.7 crore in 2016-17, filings with the Registrar of Companies show.
In an interview with TechCircle, ShopClues' co-founder Radhika Ghai talks about how the company has lowered its losses, the importance of private labels, raising capital, and much more. Edited excerpts:

What is the focus at ShopClues right now?
2017 was a great year for us. We focussed a lot on optimising revenue, reducing direct costs. Our key focus continues to be on unstructured categories. We have unaudited numbers for the financial year (FY18). We are very proud of the way the company has performed. Year-on-year, for the last two years, we have seen around 70% annual growth in the number of unique transacting customers. In fact, in terms of units in FY17, we did about 18 million, and in the fiscal year 2018, we did about 33-34 million units. So the growth there has been pretty spectacular.
But we are most proud of the way our revenue has trended. The revenue from sales and services has gone up by about 60% to Rs 220- 230 crore, while our expenses have dropped very significantly. So, our losses before tax were about Rs 333 crore in March 2017 and that has come down to Rs 208 crore. For the whole fiscal year 2018, we burnt about $31 million. Right now, my monthly burn is less than Rs 7 crore a month.

ShopClues last raised funds in January 2015, which was a Series D round. How have you been managing since then?
We have always mentioned that we are an agile company and we are in a good shape and well-funded. We had another round of funding in between, which was an internal round that happened, but nothing worth talking about.
Are you comfortable with your cash position?

Yes. Very capitalised and strong backing by investors.
Are you trying to raise another round of funding soon?
We are always looking for smart capital and that is something we are very clear about.

How do you define smart capital?
Any kind of capital that helps us reach our goals, not just capital for the sake of capital. That is much appreciated. At this point, we are well capitalised.
Amazon and Flipkart are battling with each other heavily. Now, there are reports that Walmart may buy Flipkart. How do you place ShopClues amidst all this?

All these questions have always been there. We have been in the ecosystem where most other players were very heavily funded. If you were talking to me early last year, you might have said that there are three strong players—Flipkart, Amazon and Snapdeal. Now, we are talking about Flipkart and Amazon. A significant amount of funding has always been there around us.
We are a horizontal player but we are a niche horizontal player. We are very focussed on a few categories, a different customer segment and a different merchant segment. I think we have executed to a point where the differentiation is very clear. This is the market that will continue to grow. We strongly believe that, for us, we want to be the shopping destination for next half a billion users that come online. And that is where we are focussed.
Has your focus on smaller towns and cities remained the same?

90-95% of our orders come from Tier 3 and Tier 4 [areas]. In terms of the categories, we are very focussed on fashion, lifestyle, home and kitchen verticals. Mobile and laptop accessories are [also] very big for us. This year, we want to penetrate further into Tier 3 and Tier 4 and rural markets as well. The fashion vertical has seen a steady growth over the last two years.
We have, in fact, launched our new initiatives there and carried them on to other segments. We have launched a bunch of private labels in fashion, home and kitchen, and those have performed very well for us. Women's fashion label has performed very well. It contributes to around 10% for us, and our goal is to take that to about 20% by the end of this year.
Our goal has not really changed over multiple conversations that we have had with you. We want to continue to be focussed on securing the top slot in unstructured categories. We do not look at ourselves as a GMV player at all. Our bottom line is what we have always focussed on. We are very confident and conscious about reaching break-even and profitability very soon.
How much of your revenue comes from private labels?
In lifestyle, about 10% of our revenue comes from private labels. Now, around 5% of our revenue comes from private labels for the marketplace as a whole. In an ideal situation for the entire marketplace, by the end of the year (FY19) about 20% of our revenue should be coming in from private labels.
There was some news about layoffs at ShopClues. Was it a normal part of the appraisal process?
We actually have a very established process. There was also some churn this year. But it was less than 4% of our workforce. That's all I have to say about that. When you look at the numbers, it's easy to say that ShopClues has laid off this, Amazon has laid off this. There is a normal attrition [process] in our industry and that's just a part of it. We have, in fact, new joiners coming in from business schools and they will be joining in a month.
As you grow your company forward, is it difficult to raise money beyond, let us say, Series C?
I think that is a very company-specific question and I don't know what is the right way to answer it. In general, the entire ecosystem has changed and people have started looking for performance and based on that money will come in. I wouldn't say raising money in A, B or C was easy either. The challenges were exactly the same. When the time and investor are right, I am sure money can be raised at any level.
You might have some plans for an exit. Have you thought about mergers or a sell-out?
No, not really. We are building up the business to be profitable and that is not an end goal. It is a milestone in our journey. That is where we are focussed right now. We are not looking at any merger or anything at this point of time. I think there is a huge potential—only 3% of Indian retail is still online. Customer-wise, we have only 50-60 million users online in a population of 1.3 billion. There is enough space for everyone to grow and thrive. I think we have a long journey to complete.
Of this 1.3 billion, how many of them are online, how many speak English and how many are tech-savvy?
In terms of unique transacting customers, I will give you a comparison of December 2016 and December 2017. Our transacting customers for the entire month went up to about 2.5 – 3 million users (in December 2017) from 1.2 million in December 2016. The number has more than doubled and all the growth has come in from Tier 3 and Tier 4. The new customers who are coming in, are coming in a big way. And (Reliance) Jio has played a prominent role in that.
Revenue from operations was Rs 180 crore in FY17, against Rs 161 crore in FY16. That was a little flat. What happened there?
That is where we did a lot of restructuring. We moved away from GMV-first mentality. We moved away from all vanity metrics. Our conversion today is one of the best in the industry. Our revenue is very high. Our direct costs have gone down. This is all a reflection of what we did between FY16 and FY17.
We effectively moved away from a lot of loss-making and lower contribution categories such as smartphones and large appliances. We moved very aggressively into lifestyle, home and kitchen, laptops and accessories. That is reflecting in our numbers now.
What is next at ShopClues? Are you looking at acquiring smaller companies?
There are a couple of new projects we are working on that we are very excited about. ShopClues is laser- focussed on profitability and that is where we are headed.
---