Zomato's chief business officer Mukund Kulashekaran steps down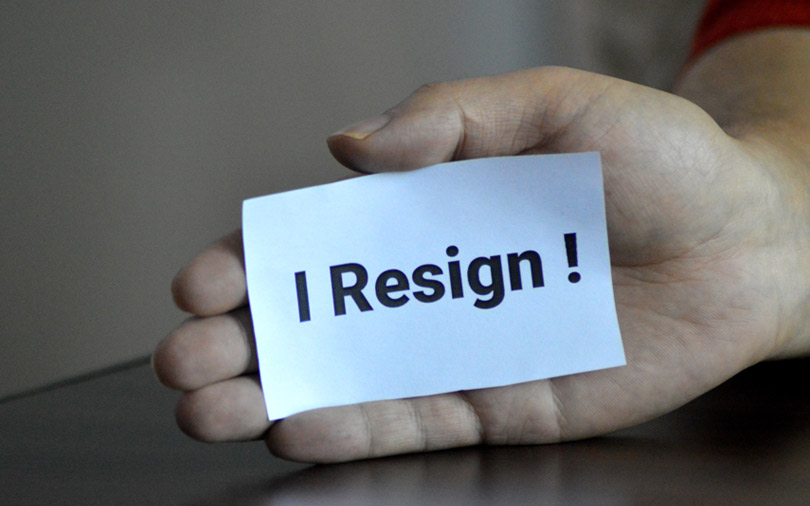 Shah Junaid/VCCircle
Mukund Kulashekaran, the chief business officer at online restaurant discovery and food delivery company Zomato, has quit the firm after a three-year stint.
A company spokesperson confirmed Kulashekaran's exit to TechCircle, adding that he and some other employees at Zomato have quit in the past few months. (For the full statement by Zomato, please scroll to the end of the article.)
Kulashekaran joined Zomato in May 2015 as the global business head of the firm's online food ordering division. In January this year, he was elevated to chief business officer.
An MBA from The Tuck School of Business at Dartmouth, Kulashekaran was working with consulting giant The Boston Consulting Group before joining Zomato. He is a graduate in computer science engineering from National Institute of Technology, Tiruchirappalli.
The development was first reported by The Economic Times. According to financial daily, Kulashekaran is likely to move on to local services marketplace UrbanClap.
A recent top-level exit at Zomato was co-founder Pankaj Chaddah. He left the firm in March after a decade-long stay. He did not indicate the specifics of his next move.
The food ordering platform has witnessed a reshuffle and new hirings in its top management.
In January this year, Gaurav Gupta, who was Zomato's head of global advertising sales, was appointed chief operating officer - a post once held by Chaddah.
Last month, it appointed General Electric (GE) executive Sameer Maheshwary as its chief financial officer (CFO).
Financials and funding
Zomato was founded in 2008 by Indian Institute of Technology-Delhi alumni Deepinder Goyal and Chaddah, who were both executives at management consultancy firm Bain & Company.
CEO Goyal said, in April, that Zomato had increased its revenue and reduced its cash burn in the financial year 2017-18.
Revenue jumped 45% to $74 million (Rs 481 crore at current exchange rates) for 2017-18 from $51 million the year before, Goyal said in a blog post in April.
He didn't disclose the profit or loss figures but said the operating cash burn for 2017-18 fell to around $11 million from $15 million, adding that the company's annualised revenue run rate stood at $100 million.
Zomato currently offers food ordering services in 15 cities in India and five cities in West Asia.
In its most recent round of funding earlier this year, Zomato had raised $200 million from Chinese e-commerce giant Alibaba Group's payment affiliate, Alipay, at a valuation of more than $1 billion.
Meanwhile, TechCircle reported last month that Zomato's main rival Swiggy is in talks with multiple investors to raise $250 million and secure unicorn status.
Statement by a Zomato spokesperson
"Mukund, and a handful of other people, have moved on from Zomato in the last few months. Almost all these folks spent more than half a decade at Zomato, and we are all very proud of what they achieved here. They also helped build Zomato during one of our hardest times as a company. And now that they have built an enviable leadership team to replace themselves and carry on the good work, some of them are moving on to focus on aspects of their life that they have ignored for the last few years, while others are moving on to build other things they are passionate about.
We have always hired the best entrepreneurial folks out there - which means at some point they will want to branch out and build their own thing. We will keep hiring the best people and grooming our future leaders from within Zomato. Some of them will move on to building something new - that is how you grow and fuel the ecosystem at large, why is that a bad thing?
As we expand the canvas of our offerings, and grow as a business, we will continue bringing extraordinary experienced talent to keep building Zomato. It is also necessary to replace the old guard with a new set of even stronger leaders who can take the company to even greater heights.
We are incredibly proud of the leadership team that we have in place today, and we are supremely confident that we have the right people at the right places. As we expand the canvas of our offerings, and grow as a business, we will continue bringing extraordinary experienced talent to keep building Zomato."
*The article has been updated with Zomato's statement

Comment(s)