As data usage concerns rise, mobile ad firm MoMagic prepares for the life after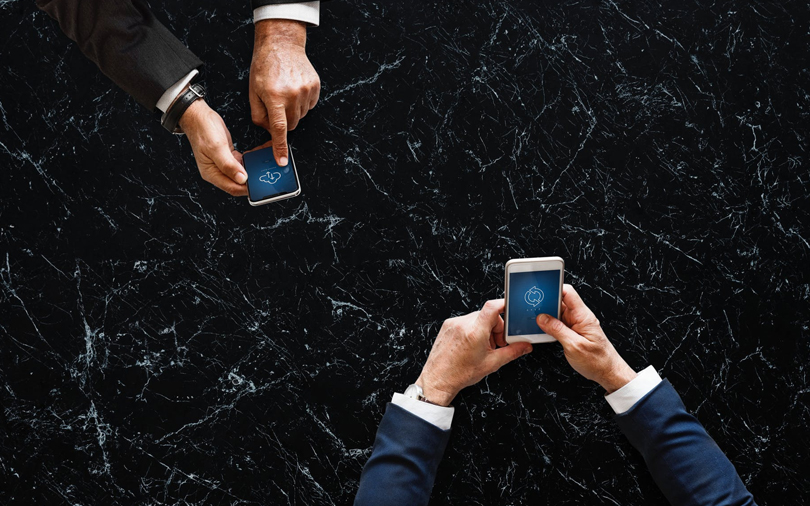 Few startups manage to find profitable business models soon after setting shop. Fewer still manage to do that again when changing circumstances upend their businesses. Mobile advertising and marketing firm MoMagic Technologies Pvt. Ltd is attempting to do just that.
The Noida-based company began operations in 2011. In its initial days it tied up with feature-phone makers such as Intex and Micromax to provide firmware over-the-air support. Essentially, this meant the company provided software upgrade on feature phones wirelessly, helping handset makers focus on manufacturing and selling the hardware only.
In 2013, as the use of smartphones and Internet rose, the company began working with app developers who wanted to pre-load apps onto smartphones. This helped the company gather data on what apps phone users were using, for what purposes and for how long. This data was then used to push targeted advertisements on the smartphones.

The business took off rapidly, and the company soon attracted two big Taiwanese technology companies as investors--chipmaker MediaTek and contract electronics manufacturer Foxconn. It also added a number of marquee clients such as ride-hailing firm Uber, food-delivery startup Swiggy, online travel services company MakeMyTrip and digital payments startup PhonePe, according to its website.
As a result, its revenue rose quickly and it made a net profit in just its second year of operations, according to VCCEdge, the data research platform of VCCircle. Its latest annual report shows that consolidated net sales grew 30% to Rs 107.66 crore for 2016-17 from Rs 82.78 crore the year before. Operating profit rose to almost Rs 30 crore from Rs 26.7 crore while net profit increased to Rs 19.5 crore from Rs 17.3 crore.
But like all new-age tech companies whose businesses depended, either fully or partly, on collecting users' data and using that to make money, MoMagic is now battling growing concerns over data usage and privacy. The concerns have grown especially after social network Facebook Inc, one of the world's biggest tech companies, got embroiled in a controversy involving illegal harvesting of user data.

Last month, The Wall Street Journal reported how a number of companies in developing economies such as India and China had been using preloaded apps that harvested users' data without their knowledge or consent. The report also named MoMagic, though it didn't specifically say that the company was also doing so or breaking the law.
MoMagic founder Arun Gupta defends the company and says it wasn't doing anything illegal. In an interaction with TechCircle, he admitted that the company was collecting data on smartphone users as part of its agreements with app developers. But he added: "Obviously, this had to have consent from the user."
Legally speaking, Gupta may be right. In fact, India doesn't even a data privacy law. Late last month, a committee of experts led by retired Supreme Court judge BN Srikrishna submitted a draft Personal Data Protection Bill to the government. This came after the European Union's General Data Protection Regulation came into effect in May.

Still, Gupta acknowledges that the entire landscape for tech companies was changing and that app developers will have to look at acquiring new users by providing quality content and not by following the old strategy of on-boarding customers by pre-loading apps on smartphones. As a result, MoMagic is also tweaking its strategy, he said.
The company is looking to make use of the huge chunks of user data that it has collected over the years to prepare artificial intelligence models to provide actionable business intelligence for content publishers, including app developers, as well as advertisers.
"We are investing and expanding in the space of AI and data analytics to provide customised offerings and consultancy to clients and [advertising and marketing] agencies," Gupta said. He added that the company aims to become one of the top five AI-driven digital marketing services providers in India by 2022.

Gupta said the company has already set up an R&D centre and business operations centre in Taipei, the home of investor Foxconn. The R&D centre will develop Big Data and AI solutions while the business centre will support the company's strategic expansion in Asia-Pacific.
MoMagic hired chief strategy officer Jason Wu, an expert in AI and Big Data, in the middle of last year. Since then, it has recruited 15 other data scientists and data engineers in Taiwan. The company is investing about Rs 50 crore to not only develop its own technology but also buy intellectual property rights and deliver the solutions for its clients, Gupta said, adding that he would start looking at raising about $25 million (Rs 170 crore) early next year.
When asked how the company would deal with rules proposed under the draft bill, including those that would require tech companies to store data on servers located within India, Gupta said: "In case of data localisation, our team from Taiwan will access the data remotely via an Indian server. If the law forbids it, we will shift the data engineering team to India."

Gupta said Wu and his team are also looking at developing a data management platform where publishers and advertisers could come together and benefit from business intelligence and insights to form a better marketing partnership. The platform is likely to be launched in the next quarter, he said.
MoMagic is also increasing its employee strength and would hire at least 50 people in India, Gupta said. Currently, the company employs around 180 people in the country. The company also employs about 175 people in Bangladesh, where it first entered in 2012 through a joint venture with handset maker Symphony. In 2016, MoMagic had launched an e-commerce business in Bangladesh under the brand name of Pickaboo.
Gupta said he is not looking at providing data-driven insights to all sectors using the new AI and Big Data technologies that the company is developing. "We will focus on ed-tech first and then later on mobile CRM and O2O (online-to-offline) businesses," he said.

MoMagic already has exposure to the ed-tech sector. In May 2016, the company had invested $1 million (Rs 6.6 crore then) in Lucknow-based startup EduAce Services Pvt. Ltd.
Mobile CRM, or mobile customer relationship management, is a tool designed for mobile devices including smartphones and tablets. By connecting through mobile CRM, a company can allow its sales team access to customer data through an app or a web-based browser with cloud CRM. A key benefit of using mobile CRM is to allow the sales team to access real-time data while out in the field meeting prospective customers.
In terms of the O2O strategy, Gupta said he was looking to offer insights that offline stores don't have when compared to online businesses.
"We will first see if a particular industry vertical or sector can generate revenues for us," Gupta said. "We have enough data to figure that out."
---