Can music streaming apps hit the right notes in India with specialised content?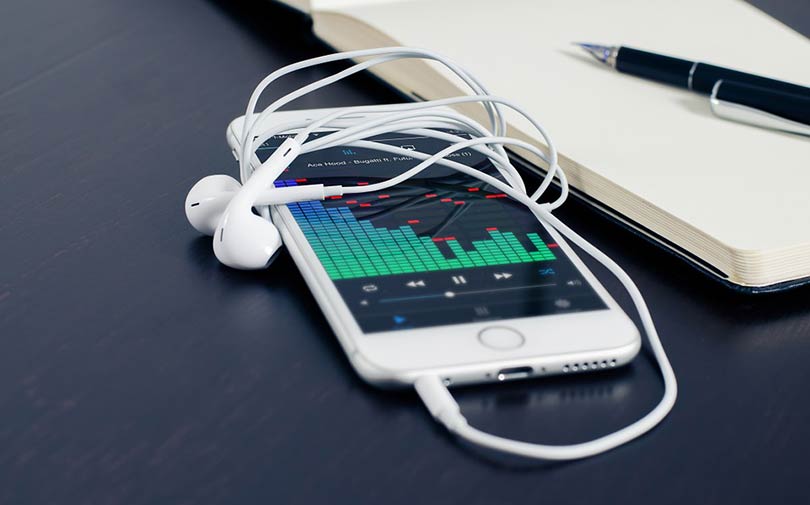 Swedish music streaming app Spotify will soon launch in India as it closes negotiations with leading music labels, according to media reports. It has formed content agreements with T-Series among others. Industry experts expect the app to roll out in the country over the next six months.
During an investor call in March this year, Spotify's co-founder Daniel Ek had said that the company will enter large markets including India, Russia and Africa.
Spotify is the latest addition to the global music streaming services operating in the country such as Apple Music and Amazon Music, which is a part of the Prime offering in India.

The service will also compete with hyper-funded Indian players including JioSaavn, the merged entity of Reliance-backed JioMusic and Tiger Global-backed Saavn valued at $1 billion, Times Internet and Tencent-backed Gaana, which raised $115 million in February, and Airtel-owned Wynk among others.
With a 220-million user base in India for live music streaming, the question remains whether Spotify can cash in on the subscriber base.
Differentiated content

According to global management consulting firm The Boston Consulting Group, 70% of revenue from India's music market comes from digital services, pegging it at a $100-million opportunity. This is estimated to grow at a compounded annual growth rate of $500 million by 2020. Compared to the over-the-top (OTT) video streaming space, the number of users paying for live music streaming services will increase though it would only form part of the revenue for those companies.
"If we deconstruct Tencent Music's revenues in China, 70% comes from services like the WeSing karaoke app, where users can record their version of a popular song and get tipped by other users, of which 70% share goes to Tencent. The battle will not be fought on the base content, which is fairly the same across all apps, but on these specialised 'social entertainment' or differentiated content being provided by the platform that brings in new artists," says Mandeep Kohli, principal at BCG.
Spotify has done well in North America because it has developed a strong recommendation engine that selects artists and a sound user interface. This has to be replicated in India for the global player to make money.

Players like Gaana too are opening up their platform to artists, promoting discoverability for users.
Economical rates for India
Though subscriptions are on an upswing, conservative estimates show that of 80-100 million who listen to live-streaming music apps, less than 2% pay for it. This is similar to China, where hardly 3-4% of users are paid listeners, compared to 12% in the US.

"Nobody has won the Indian market by keeping the pricing global," says Kohli, adding that Spotify will have to look at alternate sources of revenue.
After North Africa and the Middle East, India will give Spotify access to a large user base. Recently, Netflix considered reducing the subscription rate for the Indian market.
In India, Spotify will have to price its services keeping in mind the rates of its local competitors, which is Rs 99 per month by Gaana and Rs 129 by Amazon Prime Music per month, to name a few. Amazon bundles its music streaming service with other benefits like faster delivery and its video offering.

That said, India will be a key market for Spotify compared to other large ones like China, which is off limits due to the dominance of Tencent Music, and South Korea, which has a large user base tapping into YouTube and another music streaming app Melon, owned by internet conglomerate Kakao.
Onboarding more users
None of the apps will be stealing the other's lunch as they compete for new users. Of the average of 1.2 music apps on each smartphone in India, all players will be competing to be The One.

"Only 10% of people consume music online. We should broaden our base and get at least 400-500 million people to listen to music online. Hence, any kind of competition is welcome because we need to educate customers, and more the players, the more educated customers become in terms of listening to music online," said Prashan Agarwal, chief executive at Gaana.
Live music streaming in India will see an uptick in users thanks to the rising number of smartphones and higher internet penetration at reduced costs.
---