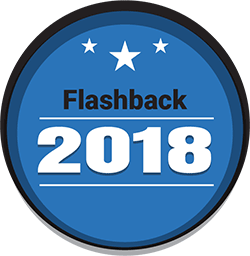 When a $25-billion multinational staffing company decided to embark on a digital transformation drive around 18 months ago, it chose homegrown IT services giant Infosys to implement that change. The MNC wanted to introduce an "Uberised" business model for its customers and partners to differentiate itself in the market.
It took Infosys only 25 weeks to launch a new online brand for its customer, connecting real-time demand and supply. Within 215 days, the digital platform brought in revenue of over $1 million for the staffing firm. Now, it earns the same amount every 15 days. The digital platform contributed to more than 1% of the company's revenue in a year. The firm is set to take its online brand global and is mapping ways to bring new business segments online.
"A few years ago, this could have taken several months. Today, a new business model can be created rapidly," said Satish HC, executive vice president, data and analytics at Infosys. "Enterprises are focussing on outcomes. They are looking for customer experience, risk mitigation and new business models under digital transformation, which gives them the additional competitive advantage."
Switching to a digital strategy is turning out to be faster and cheaper for all enterprises and their customers.
"Individuals or organisations will switch to whoever is offering better value. Retaining customers is a strategic risk to your business model. Deregulation of industries has made entry of new players easier," Satish added.
Separately, a recent Infosys survey found that data analytics was instrumental in enhancing customer experience and lowering the risk for organisations.
Enterprise data is increasingly seen as a hidden treasure trove by most enterprise software companies. These firms are increasingly using data analytics and artificial intelligence tools to boost customer experience and to avoid being disrupted by agile and nimble customers.
"While they have invested in traditional areas like sales, marketing, finance and accounting, they realise that they have to do this in every aspect or function within an enterprise," Satish said.
Disruption by startups
Over the past few years, enterprise software buyers have become more aware of the need for a digital strategy. Also, the fear of getting disrupted by startups has made larger companies sit up and take notice.
Bernd Leukert, the global head of products and innovation at German software firm SAP, told TechCircle in a recent interaction that Industry 4.0 allows manufacturers to customise a mass product for individual customers.
Industry 4.0 refers to the current trend of automation and data exchange in manufacturing technologies.
"Companies that are agile and can flexibly adapt to new customised needs are going to be the winners. Often, big companies take much more time to reinvent the business model, but small companies can do that faster. The probability of disruption is much higher these days than it was 20 years ago," he said.
According to Siddharth Pai, founder and managing partner at deep science-focused venture fund Siana Capital, enterprises have figured out which emerging technologies work best for them, whether it is Internet of Things, AI or analytics, which was not the case earlier.
"The enterprises truly understand what they can get from digital transformation and understanding the challenges they face under Industry 4.0 transformation over the past two years has been remarkable," Pai explained.
Both traditional companies as well as new-age non-tech companies are embedding technology into their processes.
The Indian staffing company TeamLease wants to adopt a software-as-service model (SaaS) for its business and is in the midst of migrating its products to Amazon Web Services' cloud. This offering will help TeamLease provide its customers AI and analytics-based insights.
Other companies integrating technology into their business are Indian conglomerate Piramal Group, which has adopted Microsoft's Azure IoT platform at its glass-making unit, and the century-old biscuit maker Britannia, which has deployed IoT capabilities at its factories.
Among new-age businesses, idli and dosa batter maker iD Fresh Foods is using analytics to predict demand in every single outlet each day and beverage maker Paperboat is using data to personalise its drinks according to local tastes.
"Earlier people were fence-sitters but now everyone has a programme and roadmap to go digital. Enterprises' aspirations from digital have gone up," said KS Viswanathan, vice president for industry initiatives at IT industry body Nasscom.
Presence in local markets
Having a digital strategy has also helped India's IT services industry develop a local presence in markets such as the US and Europe.
"When you have a large local market, it usually calls for local manufacturing. Why should IT services be any different? The mental shift of being global is critical in the next phase of growth of these companies. Also, digital transformation calls for better understanding of customers and working with them on the site," said Siana Capital's Pai.
A prominent example of an Indian IT services firm boosting its product development capabilities is HCL Technologies, which recently agreed to buy out a few of global tech giant IBM's products for a whopping $1.8 billion. Former Infosys executive and venture capital investor Mohandas Pai said that it was a one-off case of IBM offloading its dying products and encashing.
Pai said that the borders between services, products and platforms are blurring. Even the world's largest software firms like Microsoft, AWS and Google are trying to be cloud platforms where anyone can buy any product or tool in analytics, AI, IoT or blockchain.
These platforms are often open to showcasing their products and partnering with any other product seller. The buyers are also not bound by long-term deals or outdated software, and the technologies are updated instantly.
"The most important development is the digitisation and AI wave in services aided by increased local delivery. Indian IT will become much stronger by increasing their localisation effort in a faster manner and reducing the risks of H1B visas," Mohandas Pai said. This ensures that Indian technology firms will have a strategic role to play in the digital transformation journey of enterprises, he added.
---