How Cleartrip is betting on machine learning to take its data game further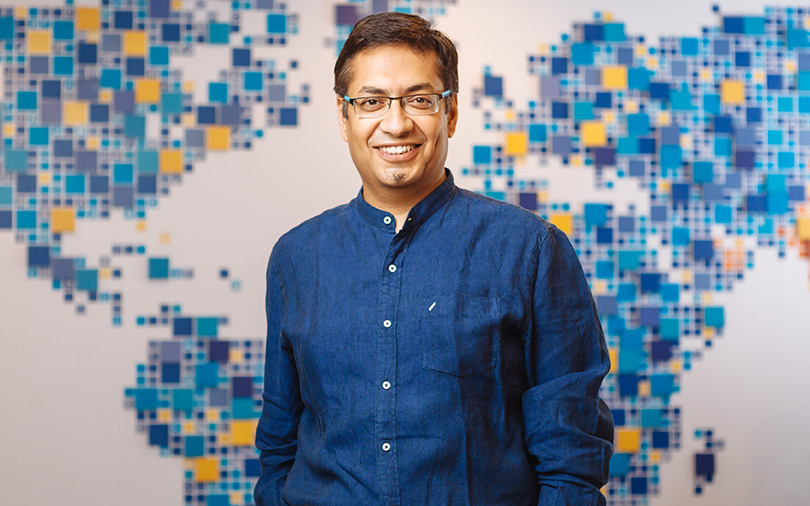 Cleartrip chief product officer Subramanya Sharma, who joinied the company in 2007, has seen the online travel industry transition from using the first cases of big data for getting simple insights to now using machine learning at the back-end to power real-time decision making for customers.
The company faces stiff competition from the likes of MakeMyTrip, Goibibo and Yatra, which is proposed to be acquired by Ebix. All these companies are vying for a major portion of the Indian online travel pie that Google India and Boston Consulting Group estimated in 2017 to touch $48 billion by 2020. Today, Cleartrip's annual revenue is estimated to be around $70 million.
Players in the travel domain have an unwritten requisite to be ahead of the technology curve in order to differentiate and sell to a consumer base that looks through at least five websites before clicking 'book'. This is backed by the report "The Online Travel Services in India for 2018-2023" by Research and Markets, which stated that 57% of Indian travellers felt online portals gave better bang for the buck while also being more convenient. The drivers of this convenience today is clearly technology, and Cleartrip seems to be banking on its tech teams to take its game forward.

How the data game began
"In the first few years big data was first used in transactional reporting such as what people searched for. If there were a hundred people searching for Cleartrip, we only had close to five people converting," says Sharma.
Cleartrip mostly analysed transactional data, with a simple relational database management system (RDBMS) built under a reporting tool. "We would use a Google analytics infrastructure which was crumpled but we would still get a view of how customers passed through the funnels," states Sharma.

It was then that Cleartrip put together an engineering team which worked on a few iterations of the big data stack on Hadoop with two clear use cases, one for analytical insights and another for real-time data crunching within the products.
"If the analytics had a lag time of five minutes it was okay, but the product needed to make decisions without any lag, we architectured a real-time data engine with a Hadoop layer for SQL (Structured Query Language) querying," says Sharma.
With 15% data that was lossy (lossy data conversion), the team made a few changes to ensure that accurate and comprehensive data was available to be used.

It was way back in 2015 that TechCircle reported on Cleartrip's mobile views surpassing its desktop hits, with close to 40% of transactions happening on the mobile.
Today, Cleartrip has dedicated analytics and data teams that work with product and reporting use cases for both desktop and mobile platforms. The data scientists handle specific problem statements at each of the verticals. "If there is a churn problem or if there is a need to automate an entire cashback budget, we use a few models and figure out what works best," he says.
This is where Cleartrip was able to transform IT from a process-driven function to a team that contributes to the overall Return on Investment. Some of its recent technological updates include travel search powered by Amazon's voice assistant, price-lock and price-watch features that help customers to bypass fluctuating prices. It had reportedly recorded a 168% growth in mobile transactions in the first half of 2018.

Easing customer search through big data
The average customer engages in a lot of research for the right date and the right time to buy, after probably going through a dozen different itineraries, over a couple of days. "This becomes an arduous task when the user comes the next day, as they would've set a lot of filters and seen a few results which need to be re-entered," says Sudhir Mantena, director of product management at Cleartrip, who has been with the company for nearly four years.
Through data analytics and machine learning engines, Cleartrip makes sure that the data entered by the customer is still available through the search options, hence enabling a smoother booking process and preventing the user from moving to other platforms. The latest innovation being that the memory feature works in all mobile devices connected to the ID and not necessarily in a single device.

In terms of cashback optimisation, Cleartrip uses data science models to focus on personalised customer offerings. "We use data analytics and data science models to personalise the offers. This helps the user get the best deal while also helping us in optimising conversions," says Mantena.
The team is also working on models for providing the right recommendations to the buyers with regard to when to buy and when to fly. "There is a lot of data and ML than can be used to predict such fare change. We can mention a certain date or go ahead and book for the best price," adds Mantena.
Mantena also says that these are incremental changes that the models spit out, with a lot of analytics in the background being used to alert users as and when the fares might change.

The company processes information for a few million users and sends out alerts to around 10,000 users daily with the most apt big-data-backed travel recommendations.
The mobile push has benefitted Cleartrip in many ways, especially in the Middle East, where it has a considerable user base. Just in the first half of 2018 Alone, the Middle East as a whole experienced a 168% growth in mobile transactions and 536% increase in debit card transactions among the Gulf Cooperation Council countries. This is the market that Cleartrip seems to be targeting currently, after the acquisition of flyin.com, a Saudi Arabian travel firm. The company was also in the news for laying off about 100 employees, apparently in a move to focus more on the Middle-Eastern market.
Earlier, TechCircle reported how Goibibo uses AI for vacation planning and why Ixigo uses AI to scan photos of hotels. With strong competition from other travel platforms, which are also on their own digital transformation journey, Cleartrip has its task cut out. With machine learning and advanced analytics already playing a huge role in the company's products and efficiency engines, It will be interesting to see how Cleartrip takes on its competition on the technology front to give itself an edge.
---