Enterprise Tech Dispatch: US MNCs moving jobs out due to visa curbs, glasses back in focus for big tech firms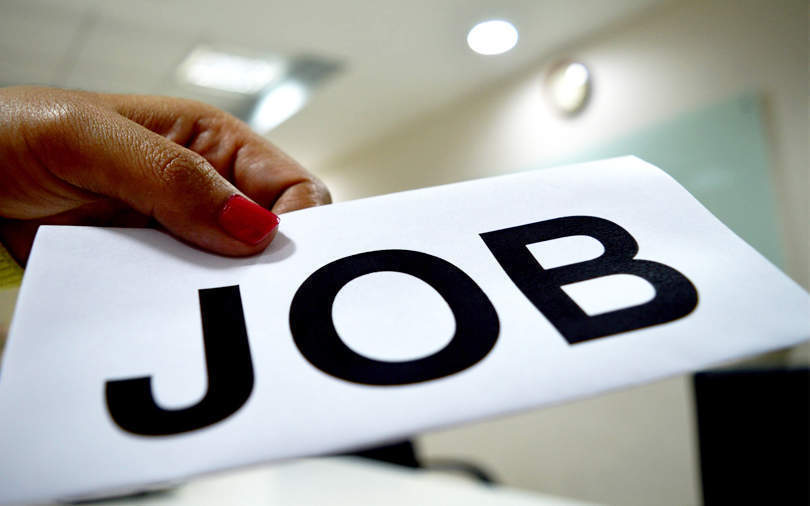 The Trump administration's curbs on H1-B visas have been a bone of contention for Indian IT services companies looking to hire people in the US. So much so that these companies have started to skill and hire local talent. These companies have also slowly started to push out jobs to countries like Canada with more lenient visa laws.
However, in an interesting turn of events, US multinational companies themselves are in a fix in terms of hiring technology talent and are being forced to hire in locations such as India, Canada and China, The Economic Times reported.
The report, which cites a research paper written by Britta Glennon, assistant professor of Wharton School of Business at the University of Pennsylvania, said US companies have been forced to look for tech talent at offshore locations due to visa curbs for the last 15 years.

The assistant professor's paper claims that she had studied H1-B visas since 2004 when the US government started putting a limit of 65,000 visas. The current government has made the norms more stringent.
The paper also points out that 70% of these visas or work permits are applied by Indians. More interestingly, according to a Zinnov and Nasscom study, the number of people employed by global in-house centres (GICs) has increased to a million from 7.45 lakh in FY15.
Recently, a US-based think tank recommended that the government should ease laws around H1-B in favour of students who hold advanced degrees in the field of science, technology, engineering and mathematics.

Glasses back in focus for big tech firms
Glasses or spectacles in so many ways were the first wearable devices to be released in the mass market. The revolution was brought in by internet giant Google when it released the first version of Google Glass called Explorer in 2013. It had drawn the attention of all big tech firms such as Amazon and Microsoft.
While Google Glass failed to take off due to issues around privacy, glasses seem to be coming back in fashion. Jeff Bezos-led Amazon which has been pushing its virtual assistant Alexa line of products globally has decided to embed the assistant on a glass, earbuds and a ring akin to Google Glass and Apple's Siri-based Airpods, Reuters reported.

The availability in these form factors can only be seen as a move by the ecommerce giant to accelerate mass adoption of Alexa. Interestingly, Amazon is not stopping there. It also has plans to include other voice assistants such as the Google Assistant, Bixby and Cortana into devices that will already have Alexa.
Amazon has launched an initiative that is already supported by 30 companies to bundle all kinds of voice assistants into one device, according to another Reuters report that cites sources. These companies include the likes of Salesforce's Einstein but interestingly companies such as Google, Samsung and Apple are yet to okay the proposal sent to them.
The report also says that chip-makers such as Intel, Qualcomm, MediaTek and NXP Semiconductors have been tasked to develop the hardware needed for the device. Companies such as Spotify, Tencent, Baidu, Bose, Orange, Harman, Sonos and Sony are also supporting the initiative.

Microsoft is already a partner with Amazon and the companies have been working at a technology that will enable Cortana and Alexa to talk to each other.
Interestingly, Apple seems to be working on a secret augmented reality-based glasses, the Wired reported. According to the report, the existence of the project came to the fore after a similar feature showed up in its latest OS update iOS 13.1. The last version of the OS was released on September 13 after Apple launched its new series 11 smartphones.
Other news

In other news, WhatsApp seems to have replied to allegations of Bengaluru cyber cell cops that social media companies including Facebook and Twitter often take a long time to respond to queries sent around investigations. WhatsApp, in an affidavit to the Supreme Court for a separate case involving Facebook, has said that often these queries are incomplete in terms of information and that's why the company takes time to respond, The Economic Times reported. The report further said the company has asked for details such as identifiers etc in several cases.
On the global front, Amazon CEO Jeff Bezos, whose company is facing sharp criticism for facial recognition technology, has said his company was working on proposed regulations around the new technology.
The facial recognition tech has failed to identify individuals, especially with dark skin tone, Reuters reported. This has drawn criticism from the public as they are scared that this could lead to false arrests etc especially after Amazon has sold the tech to local police departments.

---