Ashutosh Sharma on why Prosus Ventures is now ready for early stage bets in India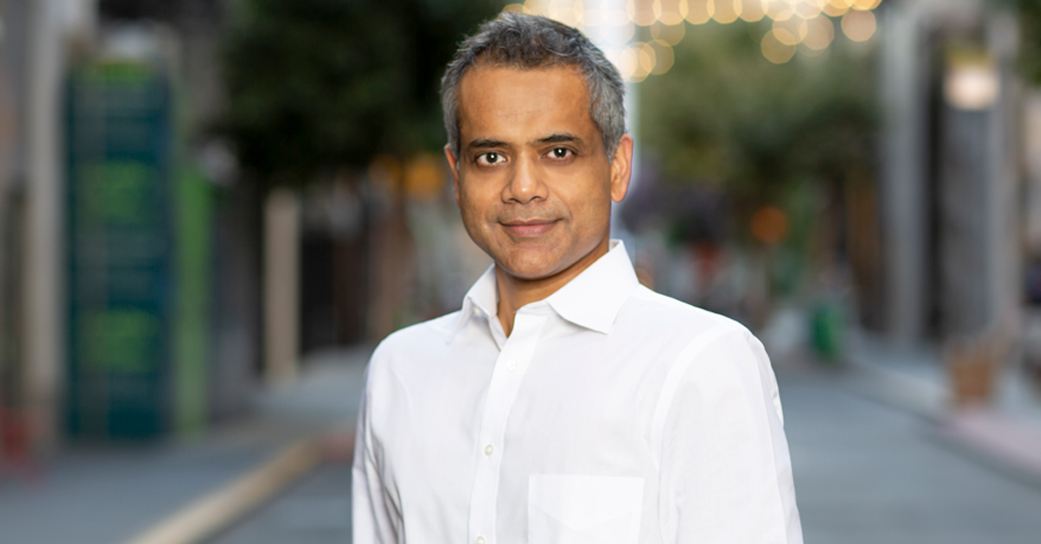 Prosus Ventures, one of the largest strategic investors in India's consumer internet market, wants to up the ante on its early stage bets in the country. The investing arm of Prosus, the Euronext-listed entity that holds South African conglomerate Naspers' international internet assets, also wants to go beyond classifieds, gaming, fintech, food and consumer businesses that have marked its investment run here so far.
Prosus Ventures counts a 38.8% stake in food delivery platform Swiggy, an 11.6% stake in edtech platform Byju's and a 12.1% stake in social commerce platform Meesho among its notable India investments (as on financial year ending March 31, 2019). Apart from these investments, it also holds a 100% stake fintech company PayU, which in turn has investments in ZestMoney, PaySense, and recently, Fisdom.
The firm, which earned a $1.6 billion return on exit from Bengaluru-based ecommerce unicorn Flipkart, following the latter's acquisition by Walmart in 2018, has recently invested in the logistics sector through ElasticRun and car pooling company Quick Ride.

In a conversation with TechCircle, Ashutosh Sharma, who leads investments for Prosus Ventures in India, said the firm was now "comfortable" with the geography. In fact, on more than one occasion, Bob van Dijk, CEO of Prosus, has publicly stated that India was one of the top geographies for capital allocation. Sharma spoke about the firm's approach to early stage deals and new sectors it is looking at.
Edited excerpts:
Naspers Ventures and Food CEO Larry Illg said (on the sidelines of an event to introduce Prosus to India) that Prosus was willing to write cheques between $1 million and $1 billion. Early stage investments are new for the firm. What's changed?

Early stage is still a long shot for us. It isn't a natural affinity. But, when we see an opportunity that checks the buckets of large market size, societal impact, strong team and a proven product market fit, we are willing to take the bet.
Prior to last year, I never made an early stage bet in India. Last year was the first when we did QuickRide, which is an $8 million cheque and slightly early.

As an average investor, you want to be on the safer side. Over time you build comfort with the geography, ecosystem and founders. Once that happens, it gives you enough confidence to take risks early on. That understanding over time has come to us.
India has seen multiple venture capital firms raise funds for the Indian market this year as well as launch tailor-made programmes for young startups. Will Prosus also look at a stipulated number of companies, amount for early stage investments?
My sense as an investor is that such programmes are meant to act like a funnel for Series B or C stage investments.

We do not look at the world that way and we believe in our early stage bets as much as the late stage companies. For us this is an entry point and over time we will double-up and triple-up on the company over time. Not being a fund, gives us the flexibility that we don't have to do stipulated number of investments or commit an amount.
We don't look at geography by geography and it is still the same process which approves all the investments.
Given the risk profile of early investments, will you prefer to co-invest?

We always prefer to lead the investment, unless the founder prefers it to be the other way.
There seem to be newer sectors such as logistics and shared mobility in the portfolio. Are you looking to go deeper into the B2B segment?
What has changed for us that we are looking at adjacent areas of Indian consumption growth that we would like to tap. Logistics per-se is a B2B play and we have rarely done B2B. But, in the end it rides on the consumption growth of the economy. If Indian consumers consume more, logistics will grow in turn. Therefore it gives us the comfort that it is mimicking a B2C company.

This is another way to look at the consumer internet space. Having said that, we will never do say, a B2B software or SaaS investment. We do not have a sectoral thesis, we are more opportunistic.
What about other sectors such as gaming, which is picking up in India?
If there is an interesting company in the space, I would lean on Tencent which know this sector better. But we do not have a joint thesis. Similarly, for fintech we lean on PayU and for classifieds we lean on OLX.
---