Deal roundup: 2019 tech funding draws to a stunted close; HomeLane and Xpressbees to the rescue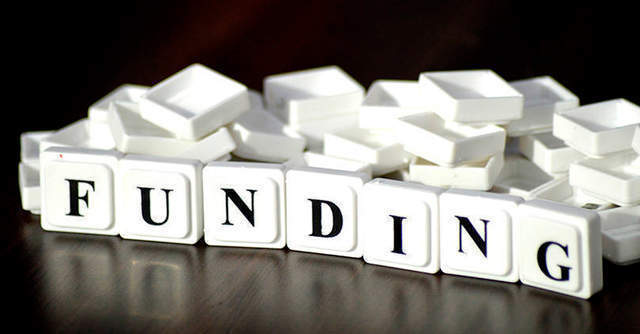 The last week of 2019 saw just five deals in the technology startup space. Cumulatively registering $61 million, the deals fell way short than previous week's $400 million.
The week opened slow with the first deal coming only late Tuesday, when FlytBase, a locally founded drone-solutions startup based in the US, raised an undisclosed sum.
The biggest infusion came when Bengaluru-based interior designing startup, HomeLane secured $30 million from Evolvence India fund, Pidilite Group and FJ labs in a growth round. Second on the charts was a $15 million deal that saw fintech lender Aye Finance grab funds in a debt financing round from Swiss investor, Blue Orchard.

There were, however, two mergers and acquisitions this week, sighing over last week's dud. Sachin Bansal-led investment firm, Navi Technologies acquired technology consultancy firm, MavenHive to boost its product development initiatives.
In the second acquisition, Human resource technology startup, PeopleStrong acquired Qilo Technologies, a Noida-based company operating an eponymous software-as-a-service performance management product.
HomeLane: Bengaluru-based HomeLane is an interior design solutions marketplace, and it recently raised $30 million in a growth round led by Evolvence India Fund (EIF), Pidilite Group and FJ Labs.

Existing investors Sequoia Capital India, Accel and JSW Ventures participated in the round. The company has so far raised $46 million in total.
The capital will be used to propel its next phase of growth, including the launch of renovation as a category and expand its presence to 10 new cities in the country. Earlier this year, the startup raised a $4.6 million bridge round from JSW Ventures, Accel and Sequoia.
In June last year, it had struck a $3.5-million deal with Brand Capital, the ad-for-equity investment arm of media firm Bennett, Coleman and Company Ltd (BCCL). Previously, it secured $10 million from venture capital firms Accel, Sequoia and RB Investments in December 2017.

HomeLane currently operates in Bengaluru, Chennai, Hyderabad, Mumbai, NCR (the national capital region), Kolkata and Pune and has 16 experience centres and over 900 designers.
Aye Finance: Non-banking financial company Aye Finance, has raised $15 million in debt funding from Swiss impact investor BlueOrchard. Aye Finance is backed by multi-stage investor SAIF Partners and Google's venture capital arm CapitalG. The company will use the capital to extend customised loans to smaller businesses. BlueOrchard has been investing in the company since May 2017.
"This is the sixth round of funds we have received from BlueOrchard, and I believe this demonstrates their comfort with and commitment to our business," Sanjay Sharma, managing and founder of Aye Finance.

Xpressbees: The Alibaba Group-backed e-commerce logistics company, received $10 million in a round of funding from Alibaba.com Singapore E-commerce, a wholly-owned subsidiary of Chinese e-commerce giant Alibaba Group Holding.
The Pune-based company will use the sum for growth and expansion of business. Xpressbess had previously raised $35 million in its Series D round of funding from the same Alibaba entity. Later in February this year, it secured $5 million in venture debt from InnoVen Capital.
Nu Genes: Secunderabad-based seed company Nu Genes raised $6 million funding from Innovation in Food and Agriculture (IFA) Fund in lieu of a minority stake.

The company, which develops and manufactures seeds, will use the capital to enter international markets with crop traits that are uniquely suited for tropical agriculture.
The IFA Fund, sponsored by Sathguru Catalyser Advisors, invests in agricultural ventures driven by innovation and market ready food products. Other than Nu Genes, it has investments in biotechnology firm Telluris Biotech and solar-powered cold storage solutions provider Ecozen.
FlytBase: Redwood City, California-based FlytBase, maker of Android-based applications for drones, raised an undisclosed sum in a seed round from unnamed investors. The startup plans to use the fresh funds for team expansion and business development ramp up. The company provides drone agnostic software solutions to automate and scale drone operations. It allows integration of drones with cloud-based business applications such as SAP, ERP (enterprise resource planning), CAD (computer aided dispatch), warehouse management systems, flight log and management solutions.
M&A

Navi Technologies – MavenHive: Sachin Bansal-led investment company Navi Technologies, which was earlier known as BAC Acquisitions, acquired Bengaluru-based technology consultancy firm MavenHive.
The announcement came a month after Flipkart co-founder Bansal infused $123 million in Navi Technologies.
Bansal, who received $1 billion through his 5.5% stake in Flipkart in the 77% stake buy by Walmart, founded Navi Technologies with his IIT-Delhi batchmate Ankit Agarwal. Since inception, the company has invested $392 million to acquire 18 startups from sectors such as fintech, media ecommerce and space-tech.
PeopleStrong – Qilo Technologies: Gurugram-based human resources technology company PeopleStrong acquired Qilo Technologies, which operates an eponymous software-as-a-service performance management product.
PeopleStrong said that the acquisition will strengthen its suite of services. As per the deal, the Qilo team will join the HR tech startup's 1,200 employee strength.
Last year, PeopleStrong acquired business to business LMS (Learnings Management System) platform GrownOut.
---