FabHotels looks to raise $5.5 mn more in Series B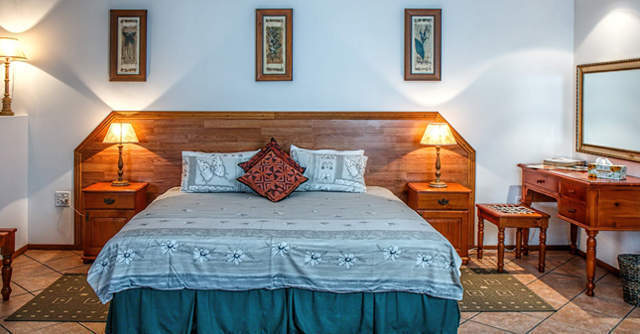 Casa2 Stays, which owns online budget hotel chain FabHotels, is in the process of raising an additional $5.5 million in an ongoing Series B round from existing investors Goldman Sachs, venture capital firms Accel and RB Investments.
So far, the company has raised nearly $35 million in the Series B round -- $7.9 million from Goldman Sachs, Accel and Qualcomm Ventures, and another $25 million from Goldman Sachs and Accel. In December, Accel alone had infused nearly $2 million in FabHotels in the Series B round.
Venture capital firm Qualcomm Ventures, which participated in the previous round, will not invest in the latest funding. It is replaced by Singapore-based RB Investments, which will infuse $1.5 million in the budget hotel chain. The Rajesh Bothra-founded firm had earlier invested in FabHotels in a Series A round.

Although the fundraising process was initiated in November, the proposal is yet to be vetted by FabHotels' shareholders, according to the latest regulatory filings. While the company has issued the shares at Rs 3,043 per piece, the independent valuation of its shares stands at Rs 2,816, according to a valuation report.
FabHotels' fundraising comes on the back of the $457,748 funding commitment received by its peer Treebo from media conglomerate Bennett Coleman & Company. FabHotels and Treebo are facing intense competition from well-funded and bigger players such as OYO, MakeMyTrip, and Yatra, along with global players such as Airbnb and booking.com.
Financials
Despite the competition putting pressure on FabHotels' financials, it expects to post profits by financial year 2021-22. The company's projected losses stand at Rs 79 crore and Rs 49 crore in FY20 and FY21, respectively. However, it expects to double revenue to Rs 105 crore in FY21.

In FY19, the company has significantly widened its net loss to Rs 99 crore from Rs 49 crore on account of higher channel and employee costs. The losses would have been higher if not for nearly 10X increase in the other income group to Rs 17 crore. Despite the losses, FabHotels has reported 29% topline growth to Rs 54 crore.
The financials for FY19 and projected earnings were part of the valuation report, as the company is yet to disclose the results of the year ended March 31.
FabHotels was founded in 2014 by Vaibhav Agarwal and Manish Manpuria. It operates on the asset-light model in contrast with sector leader OYO, using its technology platform to promote partner hotels. As of June 2019, FabHotels operated 500 hotels in 40 Indian cities.

---