Exclusive: Celebrity engagement platform Wysh raises $2 mn led by Kalaari Capital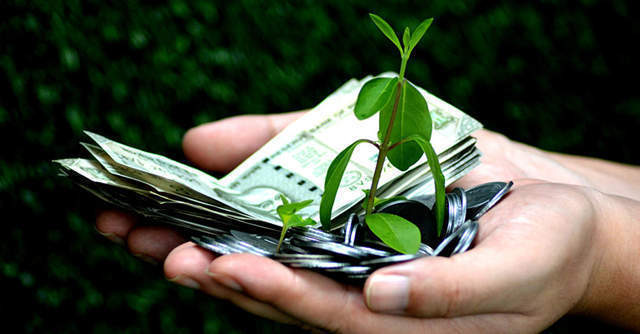 Celebrity engagement and wishing platform Wysh has raised $2 million in a Series A round led by Kalaari Capital. The round also saw contributions from new investors Akatsuki Entertainment Technology Fund (AET Fund), Indian Institute of Management Kozhikode (IIMK) Alumni Fund and Gemba Capital, and returning investors Whiteboard Capital, Touchstone Equities, and AngelList.
Wysh is owned and operated by Bengaluru-based Emojifi. It's another product Gifskey, a GIF-searching platform, had raised $1 million in seed capital from Kstart, the seed investment arm of Kalaari Capital, last year.
The company subsequently pivoted its business to celebrity engagement with Wysh.

The parent entity had raised a seed round from venture capital firm Whiteboard Capital.
Emojifi was founded in January 2017 by Varun MS, Manan Maheshwari and Mahesh Gogineni who are alumni of BITS Pilani, Duke University and the Stanford Graduate School of Business, respectively.
The three had previously founded on-demand beauty and wellness services provider Zapluk, which was later acquired by online classifieds company Quikr.

Launched in December 2019, Wysh is a two-way engagement and video request platform that enables fans to get personalized video messages from their favourite celebrities. Fans can send a request to their desired celebrity and the celebrity responds with a video message that can be shared or downloaded.
"Wysh as a two-sided platform enables fans to make their dreams come true and celebs to connect with their fans in a way that wasn't possible before. Hence, we believe we can scale up WYSH in India quickly and the current fundraise will help us do that," Mahesh Gogineni, CEO, Wysh said.
The company will use the fresh funds to expand its celebrity base across different categories such as TV, movies, sports, singers and also across different regions of India, it said in a statement.

"In the age of social media, celebrities also want to open a two way channel with fans and add on to their following. This is why you see celebrities do Instagram Lives and be active on social media. However, apart from brand endorsements and influencer marketing across social media channels, they really don't have any other platforms. Hence we believe Wysh is the right product and team to build something valuable to everyone," Darshit Vora, principal at Kalaari Capital said.
Kalaari Capital has $650 million in assets under management. Some of its investments include gaming firm Dream11, software-as-a-service platform Hiver, used-cars marketplace Truebil, vernacular knowledge-sharing platform Vokal and digital insurance platform Toffee.
The AET Fund is a $50-million investment vehicle launched in 2017 by Los Angeles and Tokyo-based entertainment company Akatsuki Inc. Co-living space provider StayAbode, gaming startup Mech Mocha e-commerce platform ShopKirana are some of its portfolio companies in India.

US-based investment crowdfunding platform AngelList launched its syndicate programme in India in 2018. It allows experienced technology investors to create a single venture capital fund which raises money from institutions and angel investors. Last year, it raised an India-dedicated fund called The Collective that will invest in tech startups. Some of its investments include BharatPe, Yulu, Open, Nymble, HalaPlay, Jai Kisan, and Lean Agri.
Touchstone Trust is a private investment fund floated by Hyderabad-based financial services firm Touchstone Equities.
Whiteboard Capital was launched by Sandeep Tandon and Kunal Shah, co-founders of digital payments firm Freecharge. Shah stepped down from the fund last year.

IIMK Alumni Fund invests in early-stage startups. Vernacular.ai, Postcard, FableStreet are some of its investee startups.
Mumbai-based early-stage investment firm Gemba Capital backs startups in angel, bridge and seed rounds. It's portfolio include Resicare, MyHQ, ClearDekho, and Finly.
---