Agritech startup TechnifyBiz bags $2 mn from impact investors Omnivore, Insitor, angels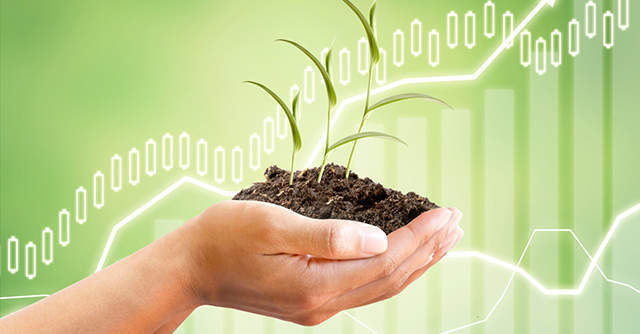 B2B food commodity marketplace TechnifyBiz's parent company Connedit Business Solutions has raised $2 million in a seed round from impact investors Omnivore Partners and Insitor Partners.
Shashank Kumar and Harshil Mathur, founders at online payment gateway service provider Razorpay, also participated in the round, according to a statement on Tuesday.
"... The current round of funding will help TechnifyBiz double our base of SME (small and medium-sized enterprises) food processors and farmer groups across the country, and strengthen our supply clusters across Bihar, Maharashtra, Karnataka, Jammu and Orissa," Abhishek Agarwal, co-founder at TechnifyBiz, said in the statement.

This is the first institutional capital round at the New Delhi-based digital company, which deals in non-perishable food commodities like nuts, seeds, dry fruits, specialty grains and honey. It has previously raised angel sums from investors such as raw materials business Power2SME founder R Narayan and food company Aakash Namkeen director Rajnish Gupta. The firm has also been under the mentorship of startup incubator Indigram Labs.
It has a base of 190 clients, including Haldiram's and Grofers, according to its website. The website also lists features such as online ledger support, credit score and terms as well as subscription to receive daily price update of commodities it deals in, apart from the online order history access.
"There is massive unmet demand for high-quality food commodities in India, which TechnifyBiz is helping to bridge by developing back-end supply infrastructure and technology-enabled services," Akash Sharma, co-founder at TechnifyBiz, said in the statement.

Currently tracking a monthly revenue run rate of Rs 10 crore, TechnifyBiz was founded by IIT Roorkee alumnus Agarwal and IIT Delhi alumnus Sharma in 2017. It expects to clock over Rs 75 crore of sales in the financial year 2019-20, a five-time increase from a year ago.
Suppliers benefit by increasing their overall value realisation from more efficient processing and aggregated volumes, while customers benefit from transparent daily pricing, consistent quality and faster delivery timelines, the statement said.
"We are very inspired by TechnifyBiz's supplier focus, which is creating tremendous value for farmer groups and SME food processors. Omnivore is excited to support the TechnifyBiz team as they organise value chains in their targeted food commodities," Jinesh Shah, managing partner at Omnivore, said.

TechnifyBiz holds the ability to create a scalable, high-impact business that is focused on reducing inefficiencies in the agricultural supply chain, Insitor Partner's Impact Asia Fund country manager in India Abhijit Nath said.
TechnifyBiz is Insitor's first agriculture-based portfolio investment in the country.
Omnivore has been an active investor in the agritech space. In December, it was part of a Series B closing round worth $6 million in Pune-based agritech startup Ecozen Solutions. In October, it teamed up with Singapore-based early stage investor Wavemaker Partners and other investors in a $1.6 million seed fundraise at agriculture analytics platform Fasal.

---