Will Info Edge's bid to corner a bigger piece of India's venture capital market pay off?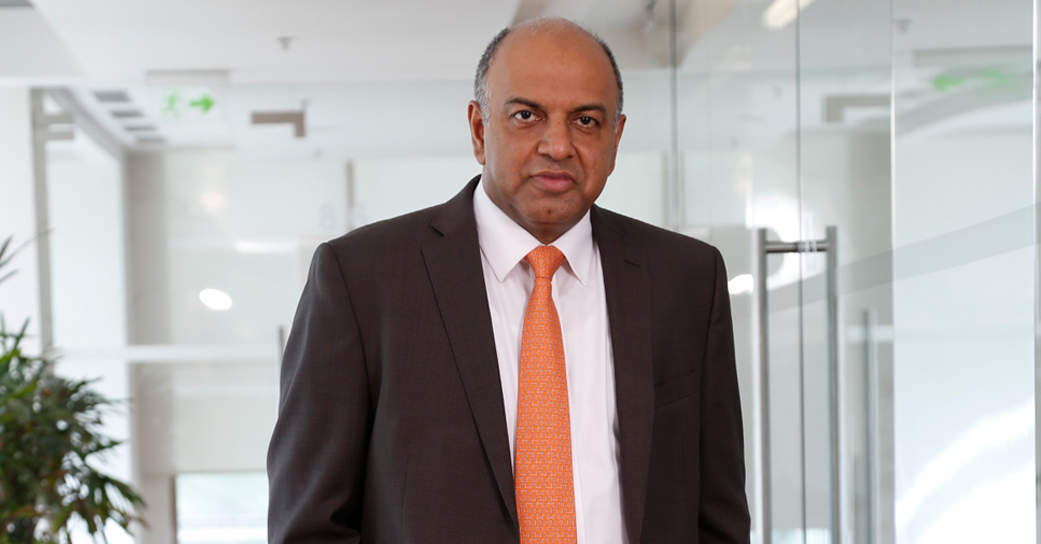 For years, stakeholders in India's startup ecosystem speculated on when Info Edge, the homegrown consumer internet conglomerate founded by Sanjeev Bikhchandani, would formally enter the venture capital business. After all, the Noida-headquartered company had been active as a quasi venture capital investor for nearly a decade, betting from its balance sheet on next-generation internet startups such as Zomato and PolicyBazaar.
Last week, the company finally took the plunge. It will now invest in technology and technology-enabled startups from Info Edge Venture Fund (IEVF), a Category II AIF (alternative investment fund) registered with markets regulator SEBI. IEVF kicks off with a Rs 100 crore ($14 million) corpus, which is being drawn from the Info Edge balance sheet. While Rs 100 crore is the starting point, Info Edge expects to deploy Rs 800 crore-odd (over $100 million) through IEVF over the next three years. It is still unclear, though, whether IEVF will raise capital from third party limited partners (investors in venture capital funds) to boost its corpus or continue to invest from the Info Edge balance sheet.
The launch of the fund couldn't have been better timed. India's is on the cusp of a new wave of startup-led innovation driven by frontier technologies and emerging market opportunities.

But, that's not what triggered the launch of IEVF. The immediate trigger was, in fact, a niggling regulatory hurdle that has come to be known as the 'angel tax' in India's startup ecosystem.
As Info Edge accelerated its investments over the past few years, the so-called angel tax cropped up more and more frequently as a complication.
"In the last five years, we've been investing through only subsidiary companies, startup investments… with the angel tax, you need to justify the valuation... and there's the bureaucracy making the valuation a bit arbitrary. As a VC (venture capital) fund, that's not applicable to you," group CFO Chintan Thakkar told TechCircle in an interview shortly after the launch of the fund.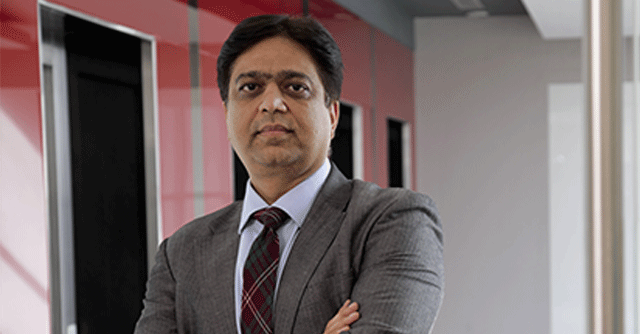 Chintan Thakkar, group CFO, Info Edge
The angel tax issue also created a competitive disadvantage for the company. "We started realising that we are at a disadvantage when it comes to the market players we compete with, the venture capital funds. We're at a disadvantage because people hesitate to take our investments because of this whole angel tax… also that our parent company is a listed company and we need to consolidate the accounts. It is becoming a competitive disadvantage to us if we invest through subsidiary companies only," he added.
This isn't the first time that regulatory hurdles have pushed investors to make structural changes to aid investments. For instance, Axilor Ventures, the early stage investment firm and accelerator led by Infosys founders Kris Gopalakrishnan and SD Shibulal chose a similar route in 2018 when it set up a Rs 200-crore (about $30 million) seed fund, under the aegis of SEBI.

Regulatory triggers aside, IEVF will undoubtedly be an early stage investor to reckon with as its scales its presence, which it has every intention of doing.
"In the last three years, we have invested about Rs 800 crore. So I would think that is the kind of number that we have in mind over the next three years… it's business as usual, except with the new (investment) vehicle in place," Thakkar said.
The Rs 800-odd crore (a little over $100 million) that Thakkar says is earmarked for future investments through IEVF is small change in market accustomed to billions of dollars in capital inflows. But, if its past track record is any indicator, IEVF only formalises a long running and reasonably successful investing strategy that has at times rivaled some of the biggest early stage investors in this market.

Quick rewind. When Gurugram-headquartered restaurant aggregator and food delivery platform Zomato started life as Foodiebay back in 2010, its first cheque came from Info Edge. That modest $1 million cheque has played an almost singular role in seeding the multi-billion dollar foodtech industry that we see in play today. Zomato has since drawn some very large cheques from investors such as Alibaba-affiliate Ant Financial, Shunwei Capital, Sequoia Capital India and Delivery Hero, and was valued at over $3 billion in its last funding round. Info Edge, which continued to scale its own investment in the company, currently owns 22.7% of Zomato, post the Zomato-Uber Eats deal this month.
Similarly, it was the first investor to bet on insurance marketplace PolicyBazaar back in 2008 when it wrote out a Rs 20 crore cheque in the latter's seed round. The company has since raised a total of $350 million from other investors such as SoftBank Vision Fund, Tencent Holdings and Tiger Global Management and was valued at $1.5 billion when it last raised capital. Info Edge currently owns about 15.9% stake in the company.
Not all its investments have worked out as well as Zomato and PolicyBazaar. For instance, it announced its plan to write off its investment in online education portal Meritnation earlier this month in a sale to another edutech company Aakash Educational Services for about Rs 50 crore (nearly $7 million).

Info Edge's total investments in Meritnation amounted to at least $24 million, according to VCCEdge data. It also exited its over 70% stake in online photography and printing firm Canvera back when it had funded about Rs 20 crore ($2.9 million) to retail printing chain Printo, who also bought Canvera. The parent holding, Canvera Technologies, remains one of Info Edge's top five startup deals till date.
Thakkar believes that with IEVF, the company will be able to better manage its investments and returns in the long term across the portfolio. "Our strategy has been that we prefer that we're the first institutional cheque in a startup. So the returns are sometimes a fail, sometimes a hit and sometimes some will become superstars. Returns become very hard to predict. What happens with an AIF is that there is a particular way that you start valuing your investments mark-to-market on a periodical basis," he said.
However, beyond money, the unique value that Info Edge brings to the table as a venture capital investor is its background and experience with building its own businesses. The Rs 1,200 crore revenue company with around Rs 30,000 crore in market capitalisation, was founded in 1995 and apart from jobs classifieds platform Naukri, also owns JeevanSathi.com, 99acres.com, and Shiksha.com in the matrimony, real estate and education domains respectively.

Given those credentials, coupled with a reasonably successful investing track record, it could strengthen the operator-VC model that is just beginning to find roots in this market.
"They have been running a profitable internet business for several years with close to two decades of digital experience. They are not somebody who will let portfolio companies burn money with no end in sight. Their operational insight and understanding of digital advertising is key for businesses to become profitable," said Parag Dhol, managing director at Inventus Capital Partners. The Bengaluru-based venture capital firm is a co-investor in Policybazaar.
There will be challenges, of course.
"Spotting good startups early on is not enough. Their own online matrimonial and real estate businesses are still not in the same league as Naukri. The public investors of Info Edge will have patience only till the main cash cow (Naukri) keeps generating good profits and growth," said a venture capitalist based in Bengaluru, who requested anonymity.
The size of the fund could also become a factor down the line. "They probably need to expand the scope of investments to invest as well as keep their stake in successful companies. The fund size can be a challenge unless they are open to third party investors," said Mohandas Pai, former Infosys CFO and board member and now a well known venture capitalist.
Thakkar was non-committal on whether Info Edge had plans to raise capital from third party limited partners for IEVF at some point in the future.
---