Vertex Ventures leads $5.5 mn Series A in regional audio platform Kuku FM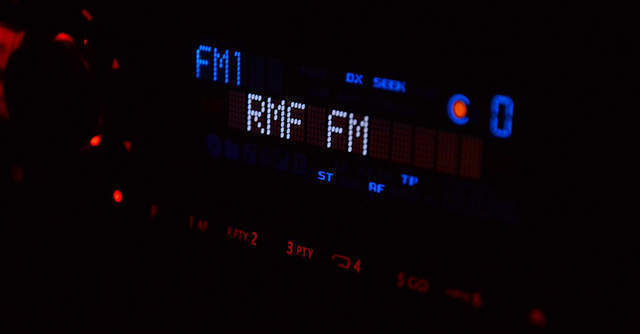 Mumbai-based Mebigo Labs, which owns vernacular audio platform Kuku FM, has raised $5.5 million in a Series A round led by venture capital firm Vertex Ventures, an arm of Singapore headquartered Temasek Holdings.
Returning investors, including venture capital firms Shunwei Capital, India Quotient and 3one4 Capital, participated in the round, a statement said.
Vertex Ventures' investment in Kuku FM comes a little over four months after making the final close of its Southeast Asia and India-focussed Fund IV at $305 million. At the time, the firm had said the third fund had made over 40 investments in companies such as online seafood and meat producer Licious, fintech firm Kissht and mobile application management platform Hansel.io, and was completing the last remaining investments.

"We believe that there is a fairly large opportunity in catering to the audio content needs of the regional language user. And (co-founders) Bisu, Vinod and Vikas are building a platform that is well-positioned to be the market leader in the space," Piyush Kharbanda, partner at Vertex Ventures, said.
In November last year, Kuku FM had raised an undisclosed amount in a seed round from Shunwei Capital, India Quotient and 3one4 Capital.
With the latest round of funding, Kuku FM plans to widen its audience reach by increasing the number of languages on its platform and include Telugu, Bengali, Marathi and Gujarati by the end of the year.

Founded in 2018 by IIT Jodhpur alumni Lal Chand Bisu, Vikas Goyal and Vinod Kumar Meena, the vernacular audio platform houses audiobooks, book summaries, learning courses and stories.
Kuku FM claims to have 5,000 hours of content in regional languages. It says it has witnessed a 10-fold user growth since inception and has over 1.5 million downloads, with daily users spending an average of 53 minutes on the app .
"With Kuku FM, we are aiming to democratise audio content in languages that are close to the

hearts of Indians. With the help of our investors, we're simply harnessing this power to make a positive impact," Bisu, CEO and co-founder, said.
Bisu and Meena had earlier co-founded online test preparation platform EasyPrep, which was acquired by Toppr in 2015.
"We continue to be highly impressed by the phenomenal growth and engagement metrics

exhibited by Kuku FM and the continued interest they have received from the investor ecosystem," Anurag Ramdasan, head of investments at 3one4 Capital, said.
In December, 3one4 Capital announced the final close of two funds Continuum-I and Rising-I, with the two funds raising a total of $118.5 million. While Continuum will invest in the range of $3 million to $5 million, Rising will invest between $100,000 and $500,000.
Beijing headquartered Shunwei Capital was started in 2011 by Xiaomi founder Tuck Lye Koh and Lei Jun. It invests in startups across varying growth stages in sectors including technology, media, telecommunications, gaming, internet finance and rural area internet. In India, Shuwei has invested in online lending startups LoanTap, food delivery major Zomato, social media platform ShareChat, video-based ecommerce company SimSim and bike taxi app Rapido.

---