Oracle's bid to make supply chains more efficient with AI, IoT and blockchain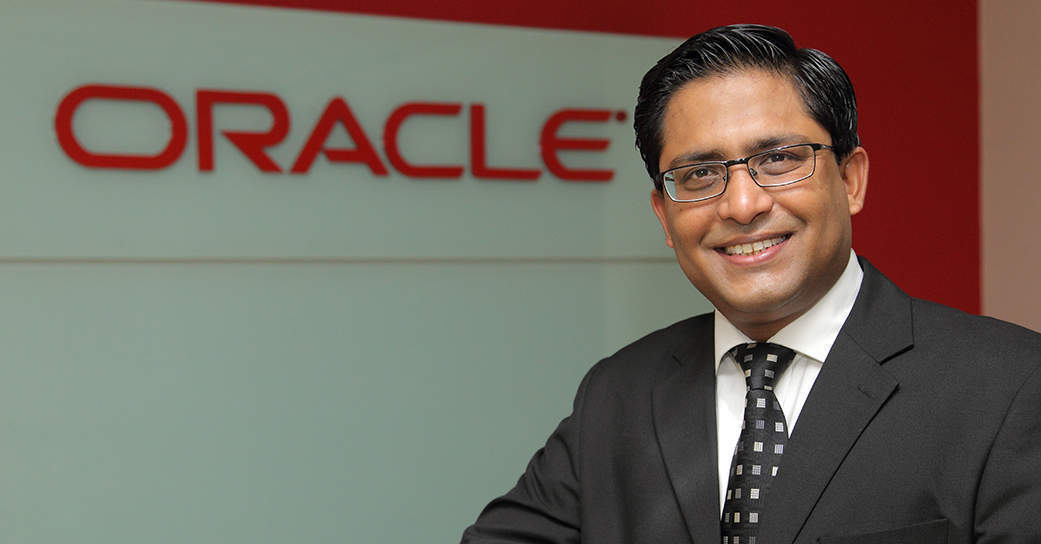 Supply chains form the backbone of the manufacturing sector and the injection of emerging technologies such as artificial intelligence (AI), internet of things (IoT) and blockchain could enable enterprises to become at least 30% more efficient across the product lifecycle.
"Most organisations understand the role of emerging technologies in facilitating this (digitisation), but some of these large firms look at isolated problems and not at organisation-wide digitisation. A few others are held back by legacy systems," Oracle vice president for cloud applications Hirak Kayal told TechCircle in a recent interview.
According to a survey released by the Redwood Shores, California-based cloud solutions major last week, enterprises that use AI in their supply chains have seen order fulfilment timelines reduce by an average of 6.7 business days. The application of IoT data to supply chain processes enables enterprises to reduce fulfilment errors by 26% on average. More than two-thirds of respondents to the survey saw increased business intelligence as a key advantage of emerging technologies in supply chain operations.

Oracle spoke to 700 finance and operations managers and executives of companies with revenues of more than $100 million for the survey which was conducted by its enterprise strategy group across 13 countries.
"There are some big companies stuck with old technologies in the cloud and emerging technology era. They have customised the solutions to a great extent and made their entire enterprise resource planning (ERP) complex. Then the issue becomes where to start and how to take the journey towards digital transformation," Kayal said.
Globally, enterprise resource planning (ERP) is one of the largest categories of enterprise software spending. With projected revenues at $41.5 billion in 2019, the category is expected to grow at a compound annual growth rate (CAGR) of 7.1% for the period 2018 through 2022, according to a report by technology research firm Gartner.

However, cloud ERP solutions are growing at more than 20% year-on-year and the overall market penetration is around 30%, Gartner said. By 2025, cloud ERP solutions are expected to account for two-thirds of the market.
Among Oracle's manufacturing sector clients, 40% believe that their product needs to be delivered as a service. This requires a complete transformation in the way they design, manufacture and sell their product across the chain.
"When digitisation is done in a piecemeal approach, collecting all the data points becomes difficult. It can be machine data, organisation data, partner data, industry data," Kayal said.

Enterprises need to have visibility across the supply chain from sourcing, floating tenders, securing supplies, doing the planning for production based on the end-customer demand that they have, order management through multiple channels, he added.
For instance, if enough data is collected from the manufacturing units, the software applications can predict a repair or downtime eventuality. "That helps in adjusting the supply chain mechanism or getting the spares well in advance. The whole schedule needs to be replanned, which can be automated. The entire process is not automated as of now, but we are working towards that goal," Kayal said.
The other side of production is order fulfilment through logistics by delivering the goods to customers for which they need a good amount of planning for transformation, warehouse management, tracking, shipping as well as the optimisation of transportation cost, speed and routes.

"These are all humongous data points. It is the whole plethora of the supply chain area. How do you get insights on all these? You need actionable data on all these to perform those in your applications in the wider organisation. Once you optimise the internal data, then you look at the industry data," Kayal said.
To integrate the data sets into Oracle's application platform, the company had acquired a startup in 2018 called Datafox, that uses AI to predict business outcomes.
"Our strategy is to bring in the visibility from an enterprise perspective across the supply chain at the same time provide actionable insights by looking at the entire supply chain from sourcing to end customer," Kayal added.

The company said that this can be achieved faster only through the adoption of cloud and the applications that are delivered on top of the cloud platform as those can be updated according to the customer's customised requirements immediately.
---