BigBasket acquires Sequoia Capital backed hyperlocal delivery startup DailyNinja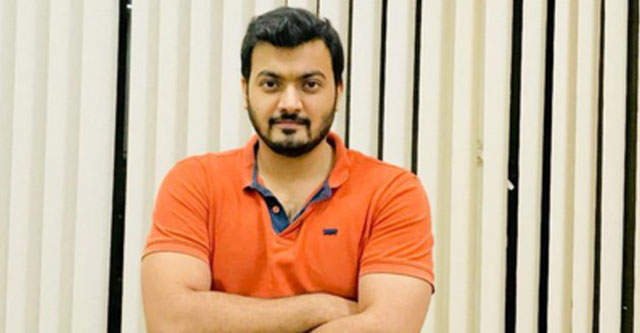 Supermarket Grocery Supplies, the Bengaluru-based company that owns and operates e-grocery platform Bigbasket, has acquired online milk and grocery delivery app DailyNinja as it seeks to grow its micro-delivery business bbdaily and consolidate its presence in the subscription delivery market.
The acquisition will enable Alibaba-backed Bigbasket to grow the bbdaily business by 150%-200% over the next 12 months, the company said in a statement.
The financial terms of the deals were not disclosed.
Founded by BITS Pilani graduates Gupta and Sagar Yarnalkar in July 2015, the Bengaluru-based DailyNinja ran a grocery and milk delivery service in five Indian states. It operated through a marketplace and an inventory-led model and earned revenues from subscriptions.

Owned and operated by DailyNinja Delivery Services, the startup raised a little over $8 million from marquee venture capital firms Sequoia Capital India, Matrix Partners India and Saama Capital among others.
Details on the probable exits of these investors from DailyNinja were not immediately available. Bigbasket did not respond to queries from TechCircle on the same.
In 2018, DailyNinja acquired Hyderabad-based hyperlocal delivery startup Wakeupbasket in a cash-and-stock deal. Earlier, it acquired another Hyderabad based hyperlocal delivery startup called 4amshop.

Currently, DailyNinja caters to around 110,000 customers daily with a network of 2,000 milkman partners across India. It was operational in five cities such as Bangalore, Hyderabad, Chennai, Mumbai and Pune.
"DailyNinja currently has a large network of milkman partners which will enable us to expand our offerings under bbdaily. Our relationship with the key national brands as well as the supply chain built over the years will help us deliver a strong value proposition to them. We also aim to improve delivery productivity and achieve breakeven much sooner than planned," Hari Menon, co-founder and CEO, Bigbasket, said.
Bigbasket gave itself a shot in the arm when it strengthened its micro-delivery aspirations with the acquisition of subscription-based e-grocery startup RainCan in October 2018. It rebranded the RainCan app as bbdaily and launched a subscription-based service enabling early morning delivery of household essentials.

At present, bbdaily makes about 160,000 deliveries a day. Its products include fresh fruits and vegetables, bread, dairy and eggs and daily essentials such as breakfast cereals, tender coconut, personal care and baby care products.
In its most recent funding round, Bigbasket raised about $14.6 million in venture debt from Trifecta Capital to meet the working capital and capex requirements of the company. It had said at the time that the capital would also be used to scale up its supply chain for the milk subscription business.
A little over two months prior to the Trifecta funding round, it raised $150 million in a round led by South Korean firm Mirae Asset. The UK government's development finance institution CDC Group and existing investor Alibaba Group also participated in that round.

The deal increased the Bengaluru-based company's valuation to $2-2.3 billion. It had achieved a valuation of $1 billion in February 2018 when it raised $300 million in its Series E round of funding led by Chinese ecommerce giant Alibaba.
While SuperMarket Grocery Supplies is the wholesale products supplier, another entity by the name Innovative Retail Concepts runs the consumer-facing arm of the Bigbasket property, under licence from SuperMarket Grocery Supplies.
The company widened its losses nearly two-fold to Rs 562.7 crore in the financial year ended March 31, 2019 from Rs 310.3 crore a year earlier, as it continued to bear burgeoning expenses in advertising and promotions among other expenses. Revenues grew 75% to Rs 1605.7 crore.

At present, Bigbasket's services on its mobile app and the website are down due to unprecedented demand as several Indian cities and states are under lockdown due to rising cases of coronavirus in the country.
---