Impact investor LeapFrog leads $55 mn growth round in MedGenome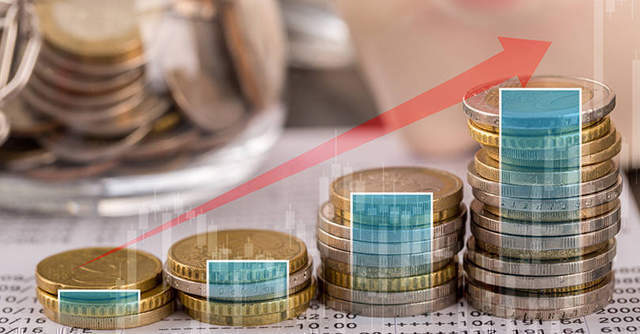 Bengaluru headquartered genomics-driven research and diagnostics firm MedGenome Labs has raised $55 million in a growth funding round, led by London-based impact investor LeapFrog Investments.
Returning investors, including Brussels-based investment company Sofina and venture capital firm Sequoia Capital, also participated in the round, the company said in a statement.
With the fresh capital, the company will expand its access to tier-II and tier-III towns and cities to grow its clinical genomic testing market, and accelerate its drug discovery programmes, it said.

"We believe that our investment will enable MedGenome to rapidly consolidate its position in Asia and become a significant player in the global market for drug discovery and precision medicine. Our investment will also drive the development of new drug discovery platforms that will have an enormous impact on cancer and cardiovascular disease," Felix Olale, global co-lead for healthcare investments at LeapFrog, said.
Founded in 2007 by Andrew Kuper and Jim Roth, LeapFrog has raised over 1.5 billion for its private equity funds from global institutional investors. It typically invests $10-$50 million in high-growth businesses in emerging markets. A third of its corpus is allocated for India. Financial services firms Fincare and Northern Arc are among its India portfolio.
MedGenome was founded by Sam Santhosh in 2013 as a spin-off from Kerala-based genomics company SciGenom Labs. Santhosh set up SciGenom in 2009.

MedGenome provides solutions to enable pharma and biotech companies accelerate their early drug discovery pipeline and aids with biomarker discovery for their companion diagnostics programmes.
Additionally, MedGenome provides diagnostic solutions to researchers, doctors and hospitals. It offers over 400 genetic tests across disease areas such as oncology, neurology, cardiology, ophthalmology and rare diseases. It claims to have completed over 2,00,000 genomic tests to date and obtained samples from more than 550 hospitals and 6,000 clinicians across India.
"Genetics is having a transformational impact on families through early disease risk detection, inherited disease prevention, health care personalisation and new therapy development. MedGenome strives to deliver these benefits to India and emerging markets, where the burden of many inherited and complex diseases is even higher than in western markets," Santhosh said.

MedGenome is the most funded startup in the segment in India. According to a recent VCCircle report, it raised $1.4 million in venture debt from InnoVen Capital in February. The company raised multiple rounds of equity funding previously -- $4 million in a Series A round from Emerge Ventures and Papillon Capital in 2013, $20 million in a Series B round from Sequoia Capital in 2015, and $30 million in a Series C round led by Sequoia and new investor Sofina in 2017.
TechCircle reported in February that Bengaluru-based genomics research and analytics startup Clevergene raised Rs 4.5 crore in a seed funding round from early stage investment firm Auxano Trust. Clevergene specialises in DNA sequencing and genomics big data analytics. It provides products and services ranging from genomics, next-generation sequencing, bioinformatics and diagnostics for genetic disorders.
In February, breast cancer screening startup Niramai Health Analytix raised $6 million in a Series A funding round, led by Tokyo headquartered management consulting firm Dream Incubator. Niramai, which stands for non-invasive risk assessment with machine intelligence, uses big data analytics and artificial intelligence, instead of thermal images, to detect breast cancer at an early stage. It has previously raised capital from Flipkart co-founder Binny Bansal, Ankur Capital, Axilor Ventures, pi Ventures and 500Startups.

Other players in the segment who have raised capital include iGenetic Diagnostics, which is backed by Manipal Education and Medical Group as well as UK-based development finance institution CDC Group; and Core Diagnostics, which is backed by Artiman Venture and Eight Roads. Core Diagnostics had earlier raised venture debt from InnoVen Capital.
---