Logistics startup Blackbuck waives commission, sets up Covid-19 fund for truckers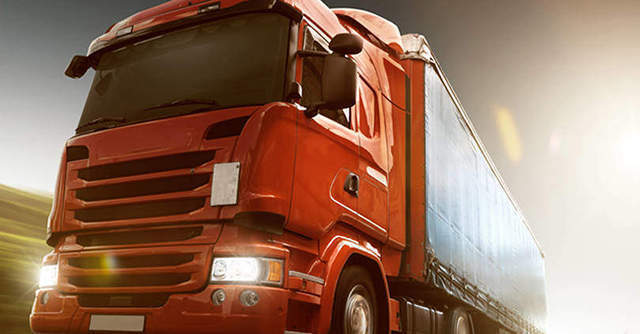 Bengaluru-based Zinka Logistics Solutions, which owns logistics platform BlackBuck, has waived off commission for its partner truckers to encourage them to resume operations.
This is first such initiative announced by a major logistics startup in India since media reports speculated that the Covid-19 induced nationwide lockdown might be lifted in phases. Other players in the space include Rivigo, Delhivery, Xpressbees, Ecom Express, Blowhorn and Locus.
The company said over 20,000 transporters and sellers, which include small transporters, mandi sellers and distributors, will be able to avail zero-commission scheme over the next one month, leading to an incentive of Rs 2,000 to Rs 3,000 per trip, a statement said

Blackbuck has invited over a million trucks owned by 500,000 truck drivers as well as manufacturers, traders and other shippers, who have either started production or have stock ready, to use its platform.
Founded in 2015, BlackBuck connects manufacturers or traders with truckers registered on its platform. It has over 400,000 trucks registered on the platform, operating in over 400 industrial hubs. It counts large corporations such as Asian Paints, Coca Cola, ITC, Tata Steel and Hindustan Unilever among its clients.
Read: Coronavirus India LIVE Updates

"With the government restoring the truck movement, the main objective of "Move India" campaign is to bring trucks back on the road, through incentivising the fleet owners and providing protection to our driver community," Rajesh Yabaji, co-founder and CEO of Blackbuck said.
"After almost two months of lockdown, nothing is more important for our economy than the immediate revival of the logistics sector, which will help the country through the harvest season, move the needed essentials," he added.
Separately, BlackBuck has set up a Rs 50 crore relief fund for its driver-partners, who might test positive for Covid-19 when on-duty. Under the scheme, the fund offers Rs 50,000 direct money transfer to the affected truck drivers.

Additionally, the company will offer free travel insurance inclusive of hospitalisation expenses of up to Rs 50,000 for its drivers and a term cover of Rs 3 lakh for the driver families in case of demise or permanent disability.
Last month, BlackBuck, which is backed by investors including Accel, B Capital, Flipkart, Goldman Sachs, International Finance Corporation (IFC), Sequoia Capital and Tiger Global Management, doubled its revenue for the financial year 2018-19.
The company posted an operating revenue of Rs 1,790.7 crore in FY19 from Rs 888.7 crore in FY18 while its losses expanded to Rs 345 crore from Rs 116 crore in the previous year.

---